Magento SmartHint Integration
Installation tutorial
We created this tutorial to facilitate SmartHint integration at your online store Magento and show step by step each of the actions to be carried out so that our products appear on your website in a short time.
1. Create a SmartHint account
The first necessary step is to go to the SmartHint website and click on Login. Then, click Create an account, in the bottom left corner.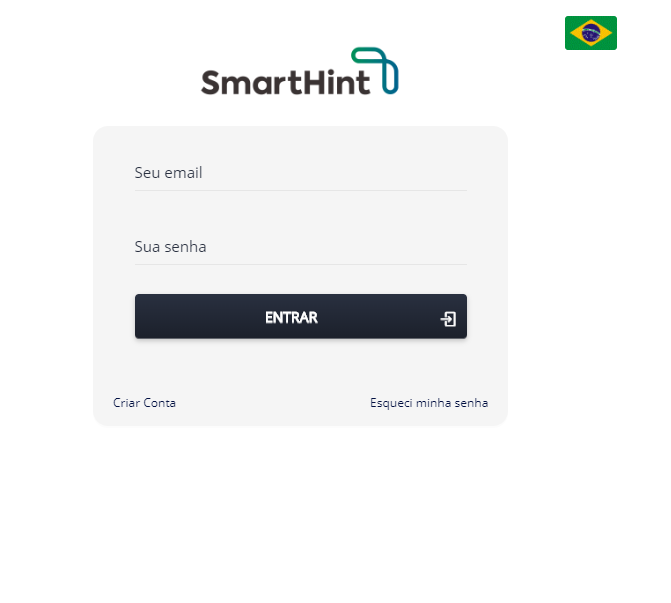 Then fill in all the requested data and click on the button Inscrever-if.
2. Access the SmartHint dashboard
After creating your store account on the SmartHint website, go to our panel, click on the little figure that appears in the upper right corner and then on Manage Account.

That done, click the button Virtual store.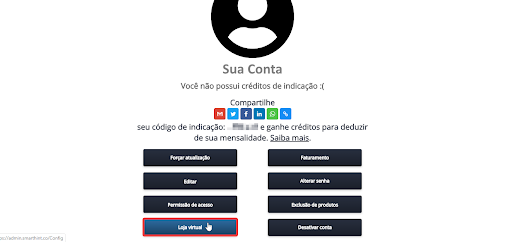 3. Choose the installation mode
Next, see how to install SmartHint in each of the three options available on the panel.
Bis2Bis
If you use Bis2Bis and that is your choice, click on the button Bis2Bis. Then, some information and a link for you to download a SmartHint extension will be displayed.
Download the SmartHint extension, then access the Bis2Bis panel and open a ticket requesting the installation of SmartHint.
Once this is done, set up your account at System > Configuration > SmartHint.
Remembering that this installation requires XML.
Magento 1.x
If you want to integrate via Magento Connect, select the option Magento 1.x. Download the SmartHint extension available in this option and access the Magento Connect panel.
Then, set up your account at System > Configuration > SmartHint.

Magento 2.x
If your choice is to integrate with SmartHint through Magento Marketplace, you can click on Magento 2.x to do the manual installation. Then just download the available extension and follow the installation manual available on the page.
Another option is to access the Magento Marketplace and install the module. Then, create a passkey at System > Extension > Integrations. Add a name and click API. Then, authorize access to Products and Sales.
That done, click Save and copy the Consumer Key and Consumer Secret data.
Then, access Store > Configuration, search for SmartHint and fill in all the requested data.
See which option is right for you and follow the step by step. Then, just wait for us to load your products in a period that takes 4 to 24 hours and that's it!