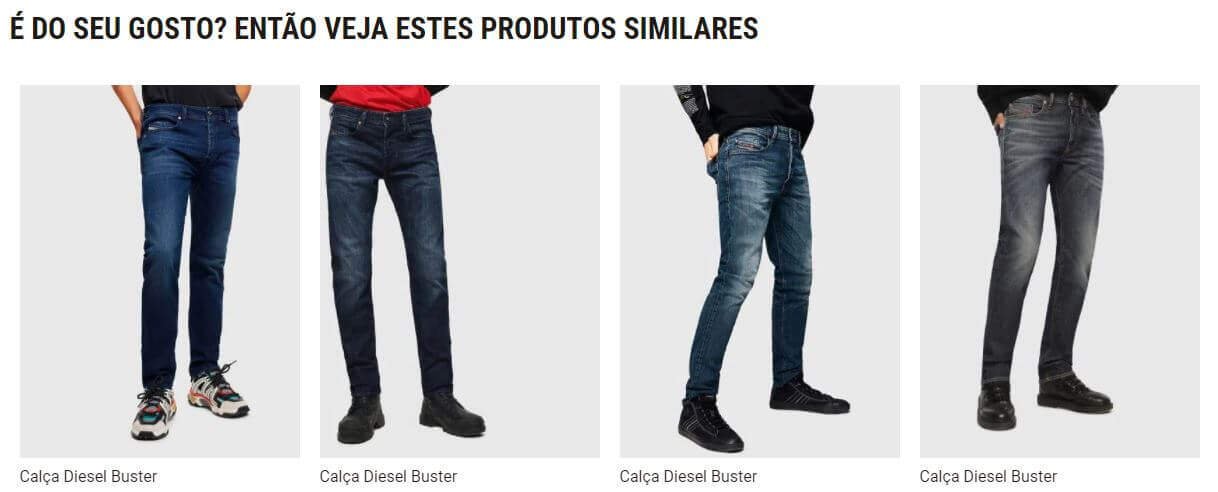 You know what is smart showcase? It is an increasingly used tool within virtual stores, as it helps to facilitate the purchase day and raise the EXPERIENCE via product recommendation.
There are personalized, non-personalized smart showcases and standalone smart showcases. Understand what they are, how they work and the difference between each of them in this post!
What are smart showcases?
Smart showcases replace traditional physical showcases that catch the attention of passersby. They are called like that, because they act like a online seller able to recommend products intelligently within the shop.
These recommendations can be personalized or not and help to facilitate the purchase journey, as consumers find it easier to find the products they want, without having to search for hours in categories and filters.
Smart showcases are part of a recommendation system that uses algorithms, data analysis and, in some cases, artificial intelligence to identify the interests and tastes of the user and even which launches, most viewed products, similar products among other things.
And it is based on all this data that the shop windows are set up, guaranteeing good recommendations and increasing the chances of conversion inside the online store.
Smart showcase and personalized recommendations
To understand how custom recommendations made by a smart showcase, think about how the sale takes place inside a physical store. Upon entering the store, you are greeted by the salesperson who asks "can I help you with something?" or "what are you looking for?"
After you have informed what you are looking for, it will search for the same or similar products to the one you ordered. If he is a good seller, he will also suggest complementary products, thus making the famous cross-sell or cross selling.
Recommendation technology works similarly, but less forcefully than the seller. Rather than questioning what the customer is looking for, the recommendation system analyzes which products he is looking for in the search field, which ones he is clicking to see more details, if any products have been added to the shopping cart, among other behaviors. That is, keep an eye on everything the customer does inside the virtual store.
Therefore, if the product you are looking for in the search field is "jeans", it is possible that the system will present a showcase with other similar pants, as shown in the image below: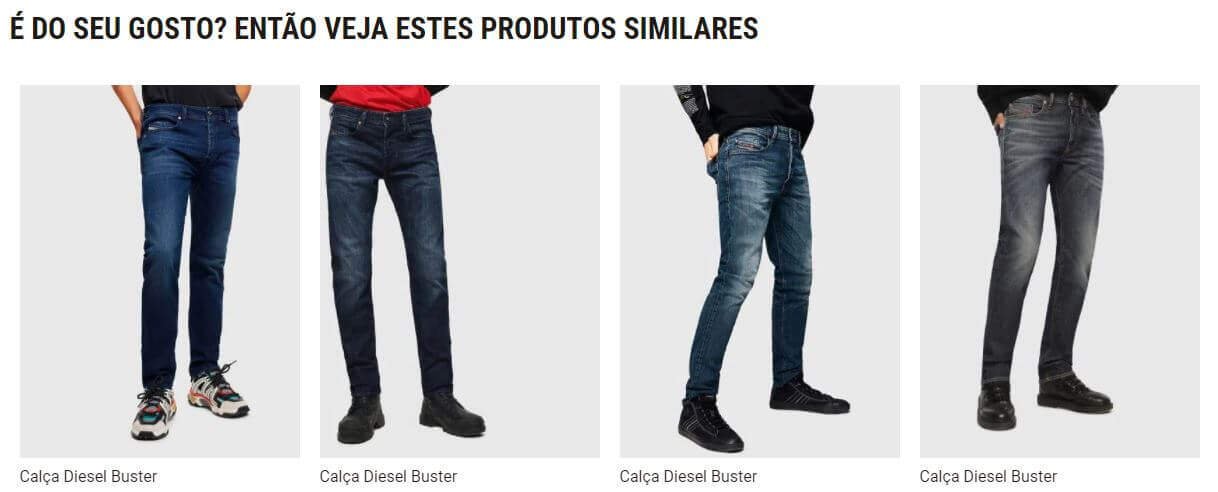 And it may also be that it presents another showcase with complementary products, encouraging the purchase together: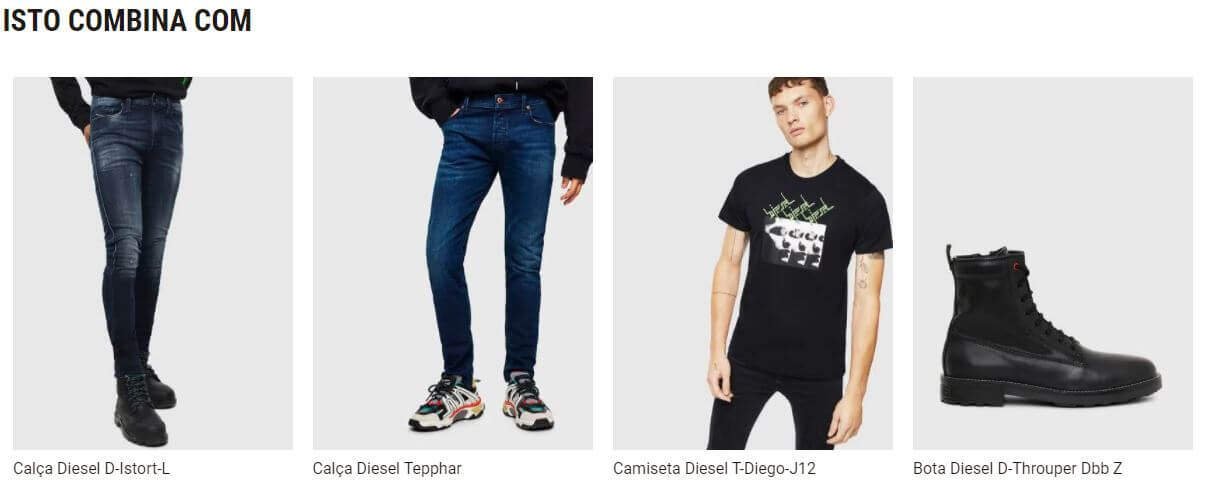 Smart showcase and non-personalized recommendations
On the other hand, if when you enter a store, you use that famous phrase "I'm just checking out", the salesperson doesn't have much to do or it may end up being inconvenient.
But, in any case, you will have access to the products displayed in the window, in the entire space of the store and you may be interested in something. Or the seller himself may choose to show some releases, products most seen, best sellers ou employment offers .
In this case, the recommendations are not personalized, as they would be the same for any customer. But they also work very well, as they activate mental triggers, such as social approval and the attraction for news.
With recommendation windows, this is also possible within a virtual store. Here are some examples:

It is common for both strategies - personalized and non-personalized - to be used in recommendation systems for e-commerce, working together for all kinds of situations.
By having a large amount of data and information in relation to products and users, smart showcases can recommend items in a way even more intelligent, assertive and personalized than an ordinary salesperson.
Stand-alone showcases
As freestanding showcases are a more efficient version of the conventional recommendation showcases, as they work in a Automatic. This is possible through the use of artificial intelligence. With this technology, the most relevant storefronts for each user are positioned alone, in the most strategic places and without the need for professionals to configure them.
This is possible because the intelligence makes analyzes in real time and thus observes the consumer behavior, which are the windows that are performing better and also which are the best positions.
In addition, with artificial intelligence it is possible to customize showcases that are generally more generic, such as launches and offers, as long as the user has browsed enough within the store.
To learn more, read this post that talks about it: Standalone virtual showcase: how to customize automatically.
As you have seen, smart storefronts help to bring the best of the physical store into the virtual store. And those that use artificial intelligence can be even more assertive and efficient, thereby increasing the shopping experience and increasing the chances of conversion.
SmartHint's smart showcases use this technology and are 100% autonomous. Meet our tool!
Written by: Tania d'Arc