5 tactics to reduce the abandoned cart rate in e-commerce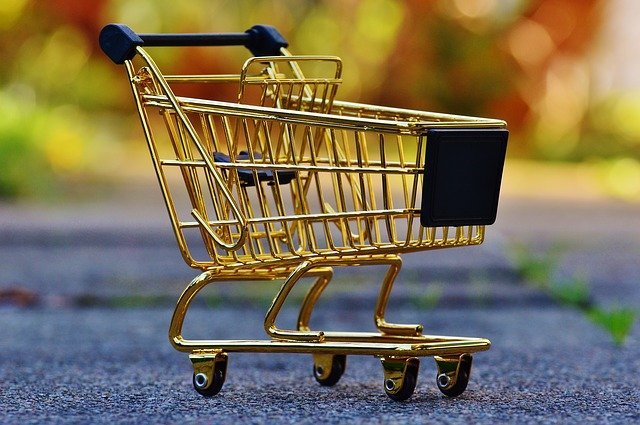 The fee of abandoned cart in virtual stores it is usually more than 70% worldwide, according to a study by Barilliance.
Without a doubt, the cart abandonment is one of the biggest challenges for Brazilian and global e-commerce entrepreneurs.
That's why we've listed some of the main causes that increase the abandoned cart rate in e-commerce and also 5 tactics to reduce it.
Reasons that contribute to abandoned cart
Navigation
When the site is slow or when the consumer can't find the products want, he ends up losing patience and, many times, the shopping cart is abandoned.
That's why navigation must always be intuitive and resources must be made available so that the page is always quick and personalized.
Indecision
Many people start buying on impulse and then think better of it and give up on the purchase. They analyze the finances and question themselves about the real need to purchase that product.
Therefore, e-commerce strategists need to look for ways to persuade people and awaken in them the need to buy the items.
Customer service
Customer service is essential for users to complete purchases in a store and the cart abandonment rate is not too high.
If there is any doubt about the product or the form of delivery, for example, it is essential to have a chat, telephone or communication channel. Thus, everything will be easily clarified and the customer will feel safe to continue the purchase process.
5 tactics to reduce the abandoned cart rate in e-commerce
Now that you know the main reasons that contribute to cart abandonment, you need to look for ways to reduce this rate in your online store.
That's why we've listed 5 tactics that are simple to implement, but very effective for you to be more successful in your business. Check out!
1. Smart recommendation windows
Personalization is the keyword to retain a consumer today. Therefore, invest in recommendation systems com smart shop windows is a great solution. That's because this tool makes the virtual store unique and personalized for each consumer.
For example, an online building materials store has miscellaneous items to be sold. However, if a customer is interested in buying bricks and cement bags to build a house, they may not yet want to see offers on faucets, toilets, and other finishing items.
But the recommendation system analyzes the users' browsing history and shows smart shop windows according to the tastes and needs of each one, increasing the chances of sales conversion and reducing cart abandonment.
However, if you use a recommendation system with artificial intelligence, you'll get even better and more personalized results with the freestanding showcases. And, in addition, you will have a system that works automatically, avoiding generating internal work for your team.
2. Retention pop-ups
Think like the consumer: how many times have you researched a product on the internet and opened several pages of different online stores? And how many times are you doing this and the phone rings, another more urgent activity arises and the shopping cart is abandoned? This is all very common.
But with the retention pop-ups, you prevent this from happening! This is a window that opens on the user's screen when there is a period of inactivity or when he demonstrates that he is going to abandon the cart or close the website.
These pop-ups usually offer a discount in the product that the customer was viewing and often have a countdown contactor, generating urgency in the consumer and accelerating the purchase process. That way, he can go back to shopping and the cart abandonment rate decreases.
3. Email marketing
If you couldn't prevent cart abandonment even using hold pop-ups, then a good abandoned cart recovery strategy is to e-mail marketing.
For this, it is necessary to collect the main data of the customer and the unfinished purchase. With this information, it is possible to understand what kind of content can be sent in order to revert abandonment and, with that, automated emails with personalized content can be sent directly to the customer's inbox.
4. Chatbots
A artificial intelligence it has developed in such a way that, increasingly, robots are able to develop service interactions as effective as human beings.
Therefore, in order to offer a more agile service at all times of the day, invest in a tool for interface to clarify users' doubts is highly recommended.
5. Smart search
A smart search is another technology that can help reduce cart abandonment in your e-commerce. After all, it is very common for the customer to add a product to the cart and go back to browsing the site in search of other items. But if he's having trouble finding what he wants, he'll probably give up and abandon the shopping cart.
Therefore, smart search can reduce this abandonment, as it has high speed; phonetic similarity; automated color search; personalized behavioral search; voice search; is image search.
As we mentioned earlier, the quality of navigation is one of the factors that contribute to shopping cart abandonment. Therefore, having a tool that optimizes and customizes the search for products is essential.
As you can see, with the help of technology and well-defined digital marketing strategies, you will be able to reverse the consumer's withdrawal. Thus, the abandoned cart rate also decreases and your business profitability increases.
SmartHint can help you with that, as we use state-of-the-art technology to enhance the customer experience, increase conversion rate and decrease cart abandonment with: smart search, standalone recommendation windows, retention pop-ups and hotsites. Discover our technology!