Discover the best-selling products on the internet in 2021 and over the years to know which ones to invest in in 2022 and make the best choices to boost or open your e-commerce!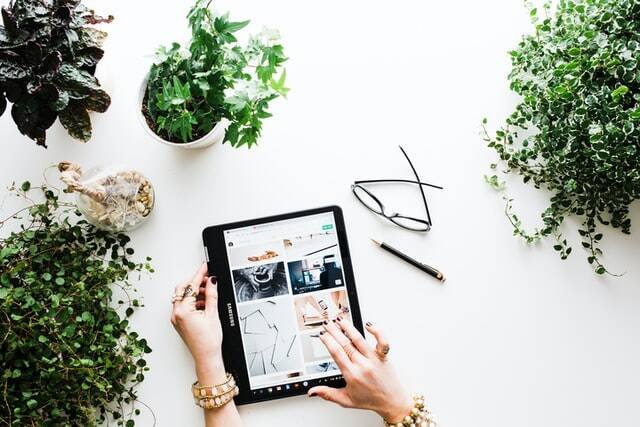 E-commerce is growing every year. In 2020 alone, it raised 87,4 billion reais in Brazil, according to Ebit. And, in 2021, it had a turnover 48,4% higher, with 5 million new online shoppers. This is due to an expansion that was already underway, but which had a strong impact on the Covid-19 pandemic, as it forced many people to stay at home and create new habits.
It seems that in the coming years e-commerce will continue to rise. But to succeed in online sales you need to be prepared to do the best choices. After all, in addition to strengthening sales in e-commerce, the pandemic also influenced the types of products consumed.
So, to help you in this endeavor, we've prepared this post with the best selling products on the internet. Check it out!
26 best selling products on the internet
Check out the 26 best-selling products on the internet:
1) Notebooks
For some time now, notebooks have been performing well in online sales, but with the arrival of the pandemic, home office work increasingly common and studies using the EAD model, sales soared.
According to Economic Value, notebook sales grew 21,9% during the pandemic period.
2) Smartphones
Since the launch of the first smartphone on the market, this type of item has been among the best-selling products on the internet. A phenomenon that was also stimulated by the pandemic.
In 2020, they were the best-selling products on Mercado Livre during the months of January, May and September. And in the second quarter of 2021 alone, 328,8 million smartphones were sold worldwide, representing a increase of 10,8% per year.
3) Books
Despite the crisis that the publishing market has been experiencing in recent times, books are also among the best-selling products in Internet. And this has been the case since the beginning of Amazon, which started its business betting on this market and continues with it to this day.
In addition to being an object of desire, printed books have also come to represent the escape from the digital. However, e-books, or digital books, have also become increasingly popular with the growth of tech and from the internet.
4) Smartwatches
Apple alone sold more than 30 million Apple Watch units in 2019, while all Swiss watch brands together sold just 20 million that same year.
This data is enough to say that smartwatches, or smart watches, are among the best-selling products on the internet.
With the Apple Watch and Fitbit on the market, it may seem like there's no room for competition, but that's not quite the case. This technology industry already includes GPS trackers, children's items, wellness items and other devices that open up new opportunities for online stores.
In addition, there are other different and complementary accessories that fall into the same category, such as screen protectors, cleaners, chargers and cases.
5) Games
Games are certainly among the most sold products on the internet and it is not new, as people who consume this type of product also tend to buy them online, instead of heading to a physical store.
In 2021, this market was valued at 173,70 billions of dollars and is expected to reach a value of $314,40 billion by 2027.
6) Office chair
The office chair fits into the furniture category, but deserves special mention among the best-selling products. This is because the growth of the home office has considerably increased the demand for these items.
At the beginning of the pandemic people were taken by surprise and had to start studying and working from home, but most did not have adequate space, let alone a suitable chair. This started to generate pain in the body and back, which made people start to worry and look for more comfortable office chairs.
7) LED products
The impression that gives us, in these times we live, is that everything has become intelligent, and lighting is no exception. Intelligent lighting is made possible by technology and LED lights.
It is used almost everywhere, from normal lamps and mirrors to photo light boxes. Therefore, LED products are also considered the best sellers on the internet.
Due to the economy and wide variety of LED lights, the ability to turn on/off with palm command, color configuration through applications or activation by movement, among other features, lighting by LED products continues to occupy first positions in the market.
It is estimated that LED lighting will completely replace other lighting solutions soon. Therefore, the opportunities for e-commerce in this segment are endless.
8) Bluetooth speakers
Other products that are trending in the world of e-commerce and are among the best sellers on the internet are bluetooth speakers. It is true that they are not new to the market, but they have followed recent technological leaps, becoming increasingly desired.
9) Wireless headphones
Wireless headphones are certainly part of the group of best selling products on the internet. Wireless devices are on the rise as people want simplicity and organization in their daily lives. Therefore, they have chosen to get rid of wires, as well as all the problems to keep them organized and whole.
If your online store sells accessories for cell phones or electronics in general, be sure to have wireless headphones in your catalog and at stock.
10) Detox products
Detox products have remained at the top of the best-selling products in recent times. Interest from customers continues to increase, especially at the beginning of the year, when people are motivated by the changes projected in the New Year. Although the market is already flooded with detox products, one item whose stability remains firm is tea.
The list of detox teas is long, which explains the existence of e-commerce stores that specialize in it.
11) Air fryer
The air fryer, without a doubt, has been one of the best-selling products on the internet and also deserves to be highlighted. This item has been much sought after mainly for the practicality of making products crunchier without having to use oil, which makes food healthier too.
12) Drones
Drones and their accessories are no longer simple pastimes. Today, in addition to being used for entertainment, they are increasingly present in other segments.
In the commercial field, they began to be used extensively for deliveries. But they are also present in the photography sector, in security areas and even in the police forces. That's why they are also part of the best selling products on the internet.
13) Online courses
Another thing that the pandemic helped to accelerate, of course, was the search for online courses. What caused a certain strangeness at the beginning, today it is certainly one of the most sought after things on the internet. Precisely because of the ease of being able to study from anywhere.
According to one Udemy report, enrollment in online education has increased by 425% after the pandemic.
14) Disposable masks
Whoever thought that we would start the year 2022 completely free of masks ended up being disappointed, because the reality is very different. In addition to the persistence of the coronavirus, we have had outbreaks of other variants and infections. This was reflected in a 124% increase in the purchase of disposable masks in January 2022 compared to the same month in the previous year.
15) Pet food
As the job market moves more and more to the digital and remote side, many people choose to buy basic items on the internet. This is what is happening with pet food. Today we have several virtual stores in this segment that have even created programs to monitor when the pet food is running out.
16) Kangaroo for babies
Focusing on the practicality of parents who work remotely, the baby kangaroo has become a great ally and therefore is also one of the best selling products on the internet.
With it, you can practice everyday activities and leave the baby very close and safe. The search for this product also grew due to the concern of parents to carry their children in a more ergonomic way, valuing the posture of the little ones.
17) Yoga mats
With the increasing number of people doing physical activities at home with the help of apps and online classes, the demand for items that facilitate the practice of these exercises has also increased. This was the case with mats for yoga practitioners.
18) Bottles of water
Well, who knew that among the best-selling products on the internet would be reusable water bottles. But it's true. This is due to the growing concern about the environment, which makes people increasingly adopt durable and non-disposable objects.
19) Tripod for cell phone
In the cell phone accessories category, it is the tripod's turn to be highlighted. It is one of the best selling products on the internet because it makes life easier for those who make a lot of recordings or video calls.
20) Postural corrector
One of the products that surprised among the best sellers on the internet was the posture corrector. This object is very common for those who work remotely and do not have a suitable chair to work, as in the long term it can cause frequent pain and discomfort.
21) Modeling belt
As with detox products, the concern with beauty and aesthetics, especially on the part of women, is also responsible for an increase in sales of modeling belts in recent years.
The use of this product is diverse. Some women prefer to wear it at home, to really shape their waist. Others prefer to wear it under tighter clothes, improving the fit of the fabric. And there are also those who like to wear it on both occasions. If vain women are your target audience, the modeling belt is a great product to bet on your e-commerce.
22) Board games
It's not just electronic games that are successful in online sales. Board games have also gained a lot of strength and are among the best-selling products on the internet.
Ironically, perhaps this is because people are seeking a balance between the physical and digital worlds. After all, board games are famous for gathering family or friends around a table and ensuring fun away from screens for many hours.
23) Solar panel
Still in the wave of sustainability, the solar panel is also one of the products that has gained space in e-commerce, since the sun is a source of renewable energy. In addition, the solar panel is a great alternative to save on electricity costs in the long run.
24) Portable vacuum cleaner
Another item that has been in high demand in recent times is the portable vacuum cleaner. Its popularity is due to the fact that it is a practical object to carry and that, therefore, can be used for heavier tasks inside the house and mainly for cleaning cars.
25) False eyelashes
Amazingly, false eyelashes are also among the best-selling products on the internet, making up the list of beauty items along with the modeling belt.
The demand for this item has grown a lot because it is a practical way to make your eyes beautiful without having to put on makeup or using tools, such as an eyelash curler. This facilitates the routine of women who always want to be tidy, but who often work triple shifts.
26) Cell phone case
Mobile phone cases are also among the best-selling products on e-commerce and it couldn't be different. After all, smartphones are one of the main items purchased on the internet and, nowadays, almost no one uses these devices without protection, right?
If, on the one hand, these products are very popular, on the other hand, they are very cheap and have a wide variety of models, colors and sizes. Therefore, investing in items like these can be quite advantageous for your business.
Also check 17 Strategies That Will Boost Your Online Sales.
What are the best selling product categories on the internet?
Now that you know which are the best-selling products on the internet, check out the categories that sell the most in e-commerce.
Electronics
This category includes items that we have already mentioned separately here, such as smartphones, smartwatches, notebooks and wireless headphones. But, in addition to them, there are a huge number of products that are included in this group and that have become increasingly popular with the advancement of technology and integration with smartphones.
The fact that they are technological items and most of the time with a higher value, certainly contributes to this category being one of the most sold in e-commerce, since most people like to research and compare prices, features, brands, Among other things. And doing this in the comfort of your own home, and even using your smartphone, is much more practical than having to go to a physical store.
Furniture
As with other types of products, the pandemic has also strengthened the purchase of furniture in general. As people are spending more and more time indoors, they have started to invest more in the comfort and aesthetics of the home, which has now become for many also the office or study library.
In addition to the office chair, one of the best-selling products on the internet in this category is the sofa bed, which can be used as a sofa or as a bed, helping to save space and money.
Home appliances
Home appliances in general have become increasingly sought after and are also among the best-selling products on the internet. This is yet another example of items that increased in popularity during the pandemic, as people are spending more time indoors, so they have decided to devote more time to domestic activities such as cooking.
Clothes and shoes
Despite the social isolation we had in 2020 and 2021, people didn't stop buying clothes. On the contrary, they began to consume these products even more over the internet, especially more comfortable pieces to stay at home or sleep.
Therefore, this is also one of the best selling categories in e-commerce. A factor that contributed a lot to this scenario is the fact that online clothing stores started to make measurements, specific sizes of each product and tables available more frequently, reducing the risks of wrong purchases.
And with shoes this happened even more intensely, because, in general, it is enough to know the number that the person wears for the purchase to be successful.
Accessories
With the easing of the pandemic and the advancement of vaccines, consumer behavior in relation to accessories has increased significantly.
On the other hand, the increase in remote work has made people invest in purchasing these items without leaving home. Mainly, focusing on more comfortable pieces.
Cosmetics
The cosmetics market is one of the fastest growing and has more products sold on the internet. That's because, whether at home or on the street, people want to take care of themselves and feel good. Within this category, the highlights are for the following products: false eyelashes, everyday makeup and the return of lipsticks.
Food
A category that has grown intensely in e-commerce is food. Something that was once quite uncommon, such as ordering food, drinks and shopping online, has become commonplace and increasingly normal, especially after the pandemic and social isolation. So that the list of best selling products on the Free Market in 2021 is taken over by food items.
Best-selling e-commerce categories in 2021
According to MCC-ENET, a union between Neotrust, Compre & Confie and camara-e.net, the best selling categories and that stood out the most in e-commerce in December 2021 are:
| | |
| --- | --- |
| 1) Office, IT and communication equipment and supplies | 43,1% |
| 2) Furniture and appliances | 28,2% |
| 3) Fabrics, clothing and footwear | 10,3% |
| 4) Other articles for personal and domestic use | 5,5% |
| 5) Pharmaceutical, medical, orthopedic, perfumery and cosmetic articles | 7% |
| 6) Hypermarkets, supermarkets, food products, beverages and tobacco | 3,9% |
| 7) Books, newspapers, magazines and stationery | 2% |
Best selling products on the Free Market in 2020
After checking which categories and products are the most sold on the internet in general, how about knowing which were the best selling products on the Free Market in 2020 per month in Brazil? Check the list!
January

: cell

Fevereiro

: printer

March

: face mask and alcohol gel

April

: Google Chromecast

May

: cell

June

: gaming notebook

July

: windshield wiper

August

: smart TV

September

: cell (again!)

October

: air conditioning

November

: fridge

December

: notebook
Best selling products on the Free Market in 2021
The list of best-selling products in 2021 on Mercado Livre in Brazil it is quite uncommon, as it is made up of food items and more geared towards domestic activities. But this proves the change we are experiencing in terms of consumption habits, with people increasingly using the internet to make their purchases — even convenience and market ones.
Check out the list below:
January

: disposable masks 50u. | condensed milk

Fevereiro

: HD | condensed milk

March

: pulse oximeter | HD

April

: condensed milk | beer

May

: condensed milk | chocolate cookie

June

: beer | N95 mask

July

: beer | liquid detergent

August

: beer | condensed milk

September

: chocolate wafer | MOP

October

: N95 mask | condensed milk

November

: condensed milk | ground coffee

December

: olive oil | condensed milk
How about staying on top of the main commemorative dates and making personalized campaigns for your customers? Check out our Ecommerce Calendar 2022.
Best-selling technology products on Magalu in 2020
Now, more specifically, let's see what the brands and models of top-selling technology products on Magalu in 2020? Check out.
Smartphone

: Moto G8

Smartwatch

: Apple Watch Series 3

notebook

: Ideapad S145

Sideboard

: Sony PlayStation 4

console game

: Call of Duty Black Ops 4

Printer

: Epson Ecotank L3150

Tablet

: Samsung Galaxy Tab A

(model SM-T295N)

TV

: Smart TV Samsung TU8000 Series
Conclusion
Have you noticed how the list of best-selling products on the internet is immense and well diversified? It all depends on the perspective you adopt. The truth is that with e-commerce growth, there is more and more space to sell online, whatever the chosen segment. The expressive increase in the purchase of food, drinks and conveniences over the internet is proof of this!
Therefore, the first step is to understand who your audience is, what pains they have and what they consume. After that, evaluate the best-selling product lists, including those on your own website, and then you will be ready to define the best items to sell on your e-commerce.
To further assist you in this process of having your virtual store or accelerating its growth, we have prepared exclusive content about recommendation systems for e-commerce. Download now and boost your online sales!