Cause marketing aims to position your brand in the face of relevant problems for society. It serves to identify problems in society, establish actions to promote changes and transform all this into communication for consumers, generating sales conversion and customer loyalty.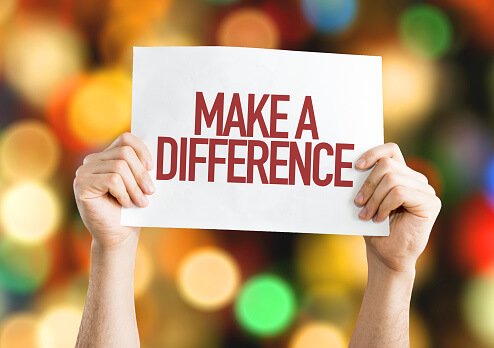 Today's consumer is increasingly demanding and concerned with conscious consumption. This has impacted several companies positively or negatively, depending on the actions it promotes.
And, with the internet, we know that everything takes on gigantic proportions, to the point that a company can go bankrupt if its public notices conduct that does not match the values ​​they defend.
In this context, one of the options to use this trend to your advantage is to implement the cause marketing in your company's strategy. Are you curious to know how it works? So read on!
What is cause marketing?
Cause marketing is for position a brand facing social and/or environmental problems, such as: gender equality, fighting hunger, preserving the environment and protecting animals.
The goal is link brand values ​​to target audience values and use this as an attraction strategy and customer retention.
It helps to identify and understand the problems existing in society, establish actions to promote changes and transform all this into communication for consumers, generating connection and, consequently, sales conversion e Customer Loyalty.
Other concepts related to cause marketing are:
social marketing;

green or environmental marketing;

social and environmental responsibility.
Let's understand these concepts better below.
Social marketing
As the name suggests, the social marketing It is a strategy focused on social problems and causes, linked to education; hygiene and health; housing; mobility; nutrition; poverty etc.
green marketing
O green marketing — or environmental marketing —, in turn, is linked to actions aimed at environment and concern for the environmental sustainability.
Social and environmental responsibility
Already social and environmental responsibility concerns the positioning of a person, company or other type of institution facing social and environmental problems. It is linked to conscious, voluntary, and unassuming actions—which take causes into account regardless of whether these actions are used as marketing and sales strategy.
In other words, it is doing something because you believe it is right, without the objective of promoting yourself.
But, logically, these actions can also be used to enhance social and green marketing; cause marketing as a whole; and thus contribute to the loyalty marketing.
Why invest in cause marketing?
According to study data Authentic Gap, developed by Fleishmanhillard, more than half (53%) of consumers interviewed stated that their relationship with the brand it is developed from the way she behaves and positions herself in relation to social problems.
This increase in conscious consumption is even more evident in the study of Facebook IQ, from 2020, in which 71% of consumers said they prefer to buy from stores and brands that show concern for the environment. And 69% would stop buying a product from a store or brand if they found out that it doesn't act ethically with its employees and business.
Thus, position itself in the face of social and environmental problems relevant to the present is no longer an option for the E-commerce who wants to differentiate themselves; and yes one need.
But before implementing this strategy in your shop, it is essential to understand that it cannot be something sporadic or without commitment. Therefore, much is needed transparency e responsibility by investing in cause marketing.
Read also: How to make a marketing plan and develop more effective strategies?
How to implement cause marketing: 7 tips
Now that you know what cause marketing is and why invest in it, see 7 tips on how to implement this strategy in your e-commerce:
1) Define your brand's purpose
2) Choose some causes to support
3) Value transparency in actions
4) Engage employees
5) Go beyond financial contributions
6) Make partnerships
7) Disclose the developed actions
1) Define your brand's purpose
Every brand needs a purpose that goes beyond sell or win customers. With that in mind, ask the following questions: "if my company ceases to exist today, what would the world lose?", "what would I like to leave as a legacy to the world?"
These questions can be answered by considering the actions your brand takes. For example, if you would like to make the world a more sustainable, the purpose of your brand would be to build a planet with more environmental awareness.
For this, several actions could be developed, such as: reducing the use of plastics in packaging, sending ecobags to customers as a stimulus for conscious consumption, planting a tree with every purchase and so on.
Read also: How to do SWOT analysis? 4 steps to more efficient planning.
2) Choose some causes to support
Once you've defined your brand's purpose, it's important to choose the causes you'd like to support. The options are endless: gender equality, environment, education, among others. At this stage, it is already interesting to think of some social organizations that your brand can support and carry out joint marketing actions for causes.
3) Value transparency in actions
There are many cases of brands that claim to support social causes and develop cause marketing actions, but that, in reality, they do not develop actions with social impact.
Therefore, it is essential that all actions developed by your brand are carried out with great care. transparency and seriousness. As Poland, a tool that connects brands to social causes in a practical way, transparency is guaranteed and your brand has an exclusive page to guarantee the impact of donations made.
4) Engage employees
It is essential that the company's employees know the company's purpose and positioning so that there is harmony between the actions developed and the organizational culture. So, how about implementing internal strategies to engage employees?
If your company has decided to support the cause of people with disabilities, for example, lectures, conversation circles, webinars and contents on this topic can be produced internally so that employees are also active agents in building the company's purpose.
5) Go beyond financial contributions
This tip is very much related to the social and environmental responsibility that we have already mentioned. In other words, position your brand and live the values ​​you preach in practice.
For example: if your company has decided to support a social cause, such as diversity, take this into account when hiring your employees and promote actions to guarantee the representation of these people within the institution.
If you are committed to an environmental cause, eliminate or reduce the use of disposable cups within the company and properly separate garbage. Among other actions.
6) Make partnerships
Join forces with other companies that support the same cause. They can be companies in the same niche or not; the most important thing is that they are aligned in relation to the positioning in front of a cause.
7) Disclose the developed actions
Last but not least: publicize the actions developed. After all, that's what marketing is all about, isn't it? Below are some ideas on how to do this outreach.
Social Media
Social networks are one of the main channels used in digital marketing to win customers and promote actions. Through Instagram, Facebook, LinkedIn, among other networks, you can publicize the marketing actions of causes developed by your brand and the social impact generated by them.
Read also: Online events for e-commerce: are they worth it?
Personalized discount coupon
How about innovating and, in addition to offering discounts on dates like Black Friday, offer your customers the opportunity to support a cause?
When helping social organizations, you can insert this information into your discount coupon, drawing attention and differentiating yourself. See an example of how this action can be developed with the campaign Black Friday Different.
Check the main e-commerce dates in our 2022 calendar!
social cashback
Through the social cashback, it is possible to allocate a percentage of purchases to a social organization.
So you can promote the solidarity discount and go beyond generic actions. It can be one dollar per purchase, one percent, the important thing is to generate impact and innovate.
Banners on the website
You can also develop banners on the website indicating that your brand goes beyond discounts and supports social causes. Check out this example from Zona Cerealista, which used a banner on the site to publicize the cause marketing action:

To smart search from SmartHint, you can present custom banners No. search field for specific searches, increasing the chances of conversion. Discover our technology!
E-mail marketing
Contrary to what many people think, email marketing has not died and is still one of the main means of communication between consumers and customers.
Therefore, you can send an email to your base talking about the actions; communicate the result of donations to customers who have already purchased a product of your brand, so that they can follow up on the impact actions; among several other strategies.
Buy Donate Stamp
By inserting the seal on your website, you guarantee that your brand has been certified as an agent of social change and that donations are made in a serious and transparent manner. know the movement Buy Donate and learn how to implement it in your business.
Are you interested in cause marketing and would like to better understand this strategy to implement it in your e-commerce? Polen aims to facilitate the process of corporate donations and generate a positive impact with a lot of transparency, practicality and effectiveness. Request a demo now.
Want to meet others essential tools for e-commerce? Then download our guide!
Benefits of cause marketing
There are many advantages to adopting cause marketing in your company. Discover the main ones below!
Strengthens the brand

Adds value to products

Differentiate your brand from the competition

Attract loyal consumers

generate empathy

Loyalty customers
Strengthens the brand
By supporting important causes and publicizing your work, you strengthen the brand and connect it to these actions and the people involved in it.
Adds value to products
Cause marketing also helps to add value to products sold in its our CATALOGUE, because consumers understand that they are not just making a purchase, but going beyond and supporting the causes together with your company.
Differentiate your brand from the competition
Cause marketing is certainly a big differentiator for your business from the competition. After all, competitors may even sell the same product and with similar value, but showing concern and support for worthy causes will make your company stand out much more.
Attract loyal consumers
Another advantage of this strategy is the ability to attract consumers who are loyal to the causes you support.
generate empathy
When a company supports a cause, people empathize with the brand. Even if they don't effectively support the cause in question or don't know much about it, they will realize that your brand cares and takes a stand against society's problems.
Loyalty customers
As mentioned, cause marketing attracts consumers who are loyal to the cause. If they are loyal to it, chances are they will be loyal to your brand too. And more than that, it's very possible that they come true brand promoters and start sharing it spontaneously with friends and family.
Conclusion
With the growth of conscious consumption, cause marketing is undoubtedly a trend that only tends to expand and bring more benefits to companies.
After all, consumers are increasingly demanding: they want to connect with the companies they consume and be treated differently.
Therefore, in addition to cause marketing, another essential strategy for e-commerce is the customization da shopping experience.
SmartHint specializes in this and can leverage its results with a search engine and recommendation based on data analysis and artificial intelligence. Meet the technology!