Cause marketing aims to position your brand against problems relevant to society. It serves to understand the issues, establish actions to promote changes and transform all of this into communication for consumers, generating sales conversion and customer loyalty.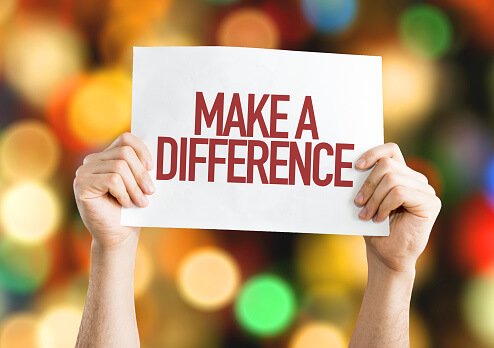 A Black Friday, one of the most important dates for e-commerce, is coming and, as 2021 is the year of EXPERIENCE It is essential to offer more than a discount if you want to differentiate your brand and sell more on that date.
But, if Black Friday's key is precisely to sell cheaper products, how to go beyond promotions and make a really different and innovative campaign? One of the options is to implement the cause marketing in your company's strategy. Are you curious to know how it works? So read on!
What is cause marketing?
Cause marketing aims to position your brand facing problems relevant to society, such as: gender equality, fighting hunger, preserving the environment and protecting animals. It serves to understand the problems, establish actions to promote changes and transform all of this into communication for your customers, generating the sales conversion and Customer Loyalty.
According to study data Authentic Gap, developed by Fleishmanhillard, more than half (53%) of the interviewed consumers stated that their relationship with the brand is developed based on the way it behaves and positions itself in relation to social issues.
This increase in conscious consumption is even more evident in the study of Facebook IQ, from 2020, in which 71% of consumers said they prefer to buy from stores and brands that show concern for the environment. And 69% would stop buying a product from a store or brand if they found out that it doesn't act ethically with its employees and business.
Therefore, taking a stand in the face of social problems relevant to today is no longer an option for e-commerce that wants to differentiate itself, but a necessity.
But, before implementing this strategy in your online store, it is essential to understand that it cannot be something sporadic or without commitment. Therefore, it takes a lot transparency e social responsability by investing in cause marketing.
How to implement cause marketing and innovate on this Black Friday?
1) Define your brand's purpose
2) Choose some causes to support
3) Value transparency in actions
4) Engage employees
5) Disclose the developed actions
1) Define your brand's purpose
Every brand needs a purpose that goes beyond selling or winning customers. With this in mind, ask the following questions: "if my company ceases to exist today, what does the world lose?" "What would I like to leave as a legacy for the world?"
These questions can be answered by considering the actions your brand takes. For example, if you would like to make the world a more sustainable place, your brand's purpose would be to build a more environmentally conscious planet.
For this, several actions could be developed, such as: reducing the use of plastics in packaging, sending ecobags to customers as a stimulus for conscious consumption, planting a tree with every purchase and so on.
2) Choose some causes to support
Once you've defined your brand's purpose, it's important to choose the causes you'd like to support. The options are endless: gender equality, environment, education, among others. At this stage, it is already interesting to think of some social organizations that your brand can support and carry out joint marketing actions for causes.
3) Value transparency in actions
There are many cases of brands that claim to support social causes and develop cause marketing actions, but that, in reality, they do not develop actions with social impact.
Therefore, it is essential that all actions developed by your brand are carried out with great transparency and seriousness. Like Poland, a tool that connects brands to social causes in a practical way, transparency is guaranteed and your brand has an exclusive page to guarantee the impact of the donations made.
4) Engage employees
It is essential that the company's employees know the company's purpose and positioning so that there is harmony between the actions developed and the organizational culture. So, how about implementing internal strategies to engage employees?
If your company has decided to support the cause of people with disabilities, for example, lectures, conversation circles, webinars and content on this topic can be produced internally so that employees are also active agents in building the company's purpose.
5) Disclose the developed actions
Social Networks
Social networks are one of the main channels used in digital marketing to gain customers and publicize actions. Through Instagram, Facebook, LinkedIn, among other networks, you can publicize the marketing actions of causes developed by your brand and the social impact generated by them.
Personalized discount coupon
How about innovating and, in addition to only offering discounts to your customers on dates like Black Friday, offering your customers the opportunity to support a cause? When helping social organizations, you can insert this information into your discount coupon, drawing attention and setting yourself apart. See an example of how this action can be developed with the campaign Black Friday Different.
social cashback
Through the social cashback, it is possible to allocate a percentage of purchases to a social organization. It can be one real per purchase, one percent, the important thing is to generate impact and innovate on this Black Friday.
Since the date focuses on discounts, it is possible to use social cashback to promote solidarity discounts and go beyond generic actions.
Banners on the website
You can also develop banners on the website that indicate that your brand goes beyond discounts and supports social causes. Check out this example of the Cerealista Zone, which used a banner on the website to publicize the cause marketing action:

E-mail marketing
Contrary to what many people think, email marketing has not died and is still one of the main means of communication between consumers and customers.
Therefore, you can send an email to your base talking about the actions; communicate the result of donations to customers who have already purchased a product of your brand, so that they can follow up on the impact actions; among several other strategies.
Buy Donate Stamp
By inserting the seal on your website, you guarantee that your brand has been certified as an agent of social change and that donations are made in a serious and transparent manner. know the movement Buy Donate and learn how to implement it in your business.
Are you interested in cause marketing and would like to better understand this strategy to implement it in your e-commerce? Polen aims to facilitate the process of corporate donations and generate a positive impact with a lot of transparency, practicality and effectiveness. Request a demo now.