Cohort analysis, or cohort analysis, is the study of the behavior of certain groups with characteristics in common, over a period of time. In companies, monitoring this behavior allows them to have a clear view of customer retention trends.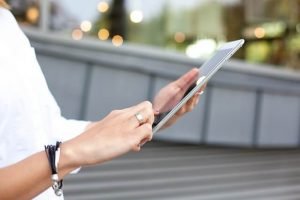 Thrive selling online is a challenge. To face the competition, entrepreneurs need to know their customers well in order to approach them correctly and efficiently. After all, understanding the consumer behavior it is the shortest way to understand what your needs are and, with that, to develop products and services that can satisfy them satisfactorily.
Therefore, metrics such as cohort analysis exist to facilitate this path. Keep reading and understand what this concept is, how and why to do it!
What is cohort analysis?
Before exploring how and why to use cohort analysis in your company's strategy, we need to go to the definitions and understand what is cohort.
The term cohort, or cohort, has its origin in Latin. If currently this word has no meaning for most people, in the past, it meant enclosed space or group.
Basically, the cohort refers to a group of people who have some characteristic in common.
The term is used today for separate groups born in the same generation, for example. Expanding on this concept, it is possible to segment groups, or cohorts, based on virtually any similarities, such as:
profession;

Salary range;

education level;

geographic location.
The cohort analysis - also known as cohort analysis, cohort study ou cohort study — is precisely the behavior study of certain groups over a period of time. And, in companies, monitoring this behavior allows them to have a clear view of trends in customer retention.
How to do a cohort analysis?
To do a cohort analysis of your company's audience, for example, you need to follow a few steps:
1) Choose what will be analyzed
2) Separate consumer groups
3) Define the sales metric
4) Determine the time intervals for analysis
5) Conduct ongoing analysis and follow-up
1) Choose what will be analyzed
As with any strategy, the first step is to define an objective for the analysis. After all, what do you want to observe? Some examples of the information you can collect with cohort analysis are:
cancellation rate between different customer profiles;

customer retention rate at different stages of the purchase journey;

o

return on investment (ROI)

term for different prospecting campaigns.
2) Separate consumer groups
After choosing the objective of the analysis, the next step is to separate the groups of customers that will be evaluated.
For that, you can use a CRM software or even the Google Analytics. Customer segments vary and can be divided into:
groups of customers of a specific profile;

cohorts of customers who came from a particular marketing campaign;

customers from a specific region (state, city, etc.)
Read also: Learn how to create a persona and how important it is to your business.
3) Define the sales metric
Once you have chosen what and who will be analyzed, you need to define the metrics that will be evaluated and track the results.
Among the most important indicators that should be considered for this stage are:
return on investment;

cancellation fee;

lifetime value (or customer lifetime);

average ticket

of monthly purchases.
4) Determine the time intervals for analysis
When it comes to cohort analysis, the analysis periods are usually monthly, but of course this can vary depending on the specifics of your company.
For those who sell to other companies, that is, in B2B (business to business) businesses, the monthly interval works well, but for those who sell on B2C (business to consumer), the cycle of sales is shorter, so you can break the data into two fortnightly blocks.
5) Conduct ongoing analysis and follow-up
After defining all the parameters mentioned above, it is essential that the analysis not only use a time slice, but that it is continuous.
This will allow you to follow the variations of indicators, make predictions and act proactively to correct a problem or seize an opportunity.
If you don't have a CRM or a hardware where you can record the periodic results of the analyzes and help you build the cohort chart, it is worth using your own spreadsheet in Excel. See how to create yours in the video below:
Why do cohort analysis?
Still not convinced of the benefits of cohort analysis for your business? For know that maintaining a regularity in this study can say a lot about your operation as a whole.
Think of macro data like CAC (customer acquisition cost), LTV (lifetime value), and churn (churn rate), for example. As you start tracking some cohorts, you will be able to see when exactly customer abandonment is occurring.
This review can help you more quickly identify bottlenecks and gaps in the customer journey, both operationally and in terms of strategic.
In addition to helping with retention, cohort analysis will also be valuable to your marketing and sales. On Google Ads, for example, you can analyze whether visitors return to your site within a certain period.
When analyzing each acquisition channel, it becomes evident which one is being more effective and bringing in more qualified visitors. That way you can invest in the channels that give the most return and stop wasting money on actions that don't generate customers.
See how cohort analysis can help your business?
Do you want to further enhance the results of your e-commerce? Then, discover SmartHint solutions, which aim to improve the customer experience in the virtual store and increase the conversion rate!