Technology for e-commerce: 10 features your online store needs to have
The use of e-commerce technologies helps to increase sales performance in the virtual store, through automation, streamlining and optimization of processes, customization, among other things. Check out in this post the features that your virtual store needs to have!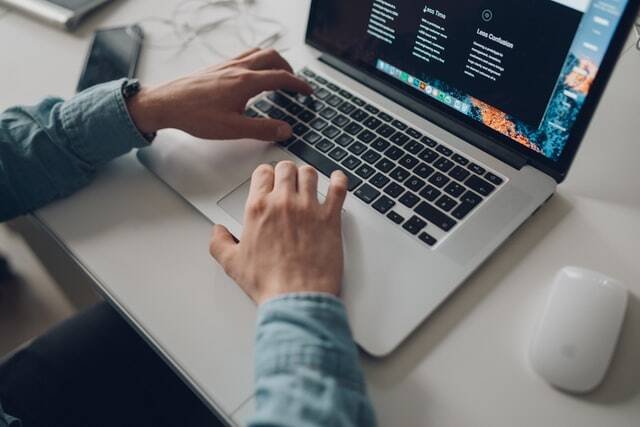 Increasingly advanced, the e-commerce technology has resources capable of streamlining processes, customizing the shopping experience, improve customer service and thus increase the volume of sales.
Therefore, knowing the trends and investing in tools that make use of artificial intelligence is a basic premise for the virtual store not to lose market.
With this in mind, we list some technology resources for e-commerce that every online store manager needs to know to ensure the competitiveness of the business. Follow the reading!
1) ERP for e-commerce
Um ERP for e-commerce is a software capable of managing all areas of your virtual store, such as issuing invoices, finances and inventory control, for example. This technology can bring several benefits to your digital business, as in addition to automating and optimizing tasks, it also generates reports that can help you in decision making.
2) Omnichannel platform
When it comes to e-commerce technology, the use of omnichannel platforms is a trend to increase profitability and stay ahead of the competition.
With this feature, it is possible integrate sales and communication channels of the company, such as virtual and physical stores, applications and social networks, to carry out a single effort to attract, serve and retain customers.
In this way, the information about the target audience obtained in each of these channels can be used throughout the strategy, improving the shopping experience of the consumer and ensuring a more dynamic service.
3) Chatbots
The use of this technology feature for e-commerce guarantees customer service 24 hours a day, 7 days a week, through fully automated communication with resources. artificial intelligence.
Chatbots can act on customer retention, when the sales team is not available, or even clarifying simpler doubts. Thus, employees can focus on attending cases that require special attention.
4) Recommendation systems
The recommendation system it is one of the most effective e-commerce technology resources in attracting, converting and retaining customers. It uses data analysis to compose a smart virtual showcase com product suggestions, facilitating the purchase journey and increasing conversion rates. These windows can be customized or not for each customer, depending on the objectives of each virtual store.
The recommendation systems with artificial intelligence are even more effective. With them, the windows work in a way autonomous and are even more personalized for each customer. Because the AI ​​performs real-time analysis of both user behavior and window performance.
Thus, it identifies which ones are converting the most to that customer profile and also which is the best position within the site. With this, the AI ​​assembles the windows and positions them automatically, without the need for manual work.
Highly effective, this technology is available for online stores of all sizes. It is already a reality in the most renowned e-commerce companies in the world, such as Amazon and eBay. And in Brazil, it is also used by major brands, such as Diesel, Lojas Zema, Kipling, Lego, among others.
The use of this feature raises the shopping experience inside the virtual store and can generate a 30% average increase in sales.
5) Smart Search
A smart search it is currently one of the main technologies for e-commerce, as it optimizes searches within the virtual store. This is extremely important as 60% of online sales come from the search field. Also, it's no use having the product the customer is looking for if you can't show the right results quickly.
An intelligent search uses artificial intelligence and has the following characteristics: high speed; phonetic similarity; color search 100% automated; behavioral search customized for each customer; voice search e image search.
Relying on this technology is to ensure that your customer will find what they are looking for and have an excellent shopping experience, increasing conversions and influencing purchase loyalty.
6) Retention pop-ups
Os retention pop-ups aim generate urgency for the consumer at specific stages of the purchase journey, such as on product pages, or in cart abandonment situations, seeking to generate interaction with the customer.
By offering information that can reverse the decision, such as exclusive discounts, for example, the focus is prevent lead leakage, decreasing the bounce rate. Consequently, this ends up helping the conversion rate.
7) Pricing Tools
In competitive markets, quickly adjusting prices to align them with those practiced by the competition can also make all the difference in the rates of conversion. With pricing tools, you can compare prices in real time of its products and those of its competitors, as well as the availability in stock and shipping conditions offered by them.
In possession of this information, it is possible to make manual changes to the sales values ​​or, more commonly, configure the virtual store so that prices are automatically changed based on this movement of the competition. This guarantees the competitiveness in markets with a large number of operators.
8) Monitoring of social networks
O social media monitoring allows you to have a more effective control of your brand image in the market, allowing quick actions in crisis situations and increasing interaction with consumers and brand lovers. This facilitates retention and brings positive effects to the credibility of your business.
This technology allows, for example, you to easily find mentions of your company on social networks and interact with users in an agile and organized way.
9) Indicator analysis tools
There is no way to improve the performance of your sales channels without a deep understanding of your target audience's behavior. Therefore, tools for analysis of indicators with a focus on digital commerce can offer powerful insights when gathering data beyond just the hearing on your website, as well as on your navigation patterns.
Completely comprehensive, these reports provide highly technical analysis in an intuitive way. In this way, they allow you to identify consumer habits and preferences, as well as recognize pages and products that suffer the greatest rejection, guiding decision making based on real data.
10) Payment Integration Systems
In addition to good prices, ease of payment is one of the factors that most encourage consumers to decide to buy. Therefore, offering several options for financial transactions is essential for online stores that do not want to lose competitiveness.
In this scenario, a integrated payment system, which allows you to offer the most varied forms of payment without reducing your profitability, may be the tool that was missing to increase the performance of your virtual store.
11) Blockchain
A kind of decentralized database containing transactions or interactions carried out between two parties, the blockchain, or data chain, is an important resource for e-commerce that want to ensure the security of their operations.
The technology decreases the chances of hacker attacks as it distributes information into log blocks that are linked together, creating a permanent, tamper-proof database.
This trend touches a sore point for those dealing with e-commerce, the data security, since e-commerce requires the handling of sensitive information, such as document and credit card numbers.
12) Remarketing
Remarketing is a very useful technology resource for closing sales with leads who have already visited your online store, but haven't completed the purchase.
With this mechanism, it is possible recover consumers with the help of Sponsored ads of items that they have already viewed while doing other product searches or simply browsing the internet.
The use of cutting edge technological resources allied to a efficient management are fundamental factors for the good performance of your virtual store. Therefore, start investing in these trends to maximize your results!
Now that you know some technology resources for e-commerce that your virtual store needs to have, find out how the Future of e-commerce.