Image search technology works through image recognition with artificial intelligence. The person simply uploads an image or takes a photo of what they want to search to find results that are the same or very similar to what they searched for.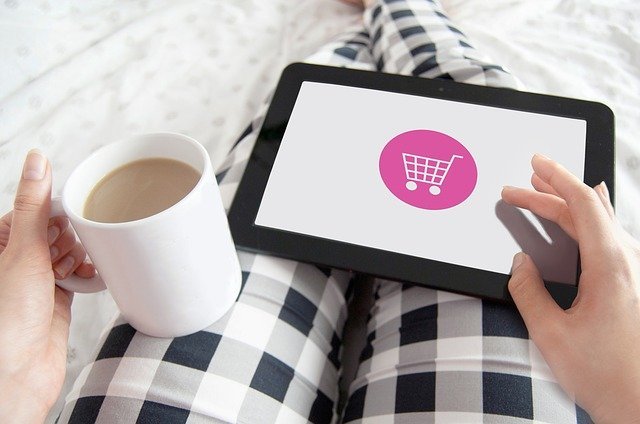 With the advances of tech, from Internet and electronic devices, our society is increasingly visual. Therefore, the image search is an increasingly upward trend, being a reality for the daily lives of thousands of users of the Google and other seekers.
In addition to the visual feature being very familiar to users today, it also helps make the much more assertive search e direct. Consequently, this directly impacts the user experience. After all, a person simply uploads an image or takes a photo of what they want to search to find results that are the same or very similar to what they searched for.
Therefore, it also became a reality in the E-commerce, facilitating searches and raising the shopping experience of consumers. Thus, this technology is able to bring many benefits to virtual stores.
Want to learn more about these benefits and image search technology? Check out what we have separated for you in the following topics:
How image search works

How to search by image

6 benefits of image search for e-commerce
How image search works
Image search works through image recognition com artificial intelligence. She is usually part of the smart search, a technology that brings together essential characteristics for an efficient search, such as: high speed; phonetic similarity; automated color search; personalized behavioral search; is voice search.
The image search works like this: when an image is loaded into the search, the intelligence encodes the information present in that image — such as shape, color, texture — and searches its database for images with the same or as similar information as possible.
Furthermore, when there is more than one object in the image, artificial intelligence is also able to search for all of them and show results relevant to that search.
How to search by image
If you want to know how to search by image, it is very simple. See an example below in shop da Diesel.
First, you need to go to the search field and click on the camera icon: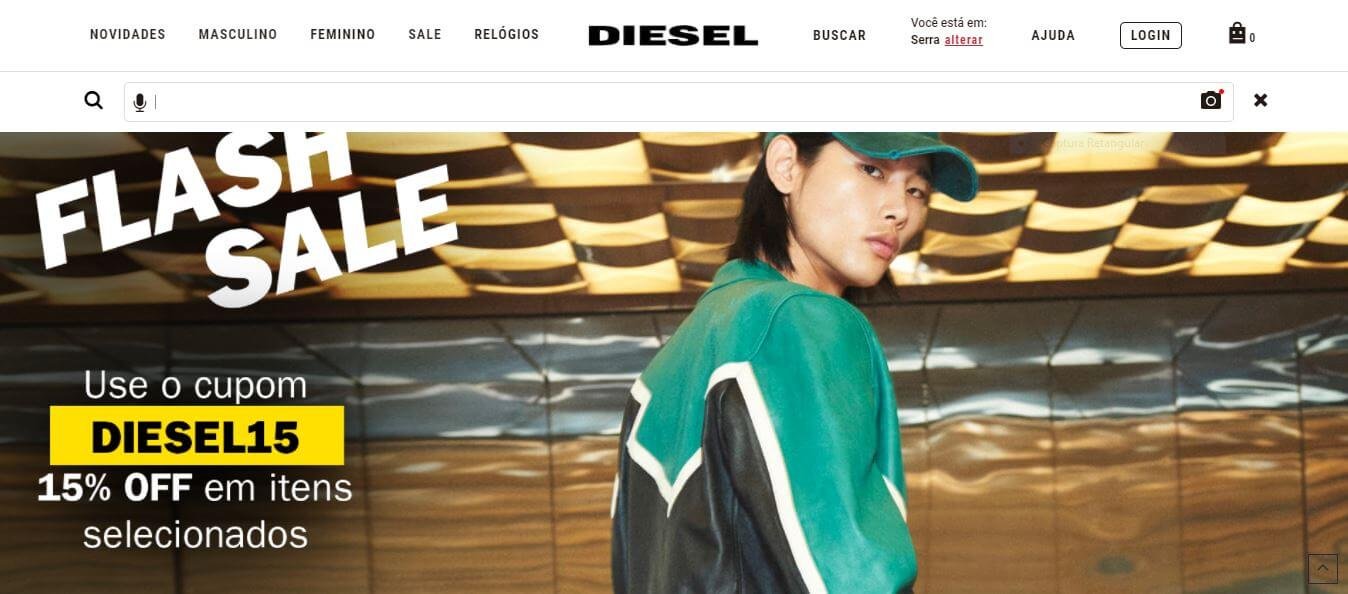 This can be done on the desktop, as shown in the previous image, or on mobile, as below: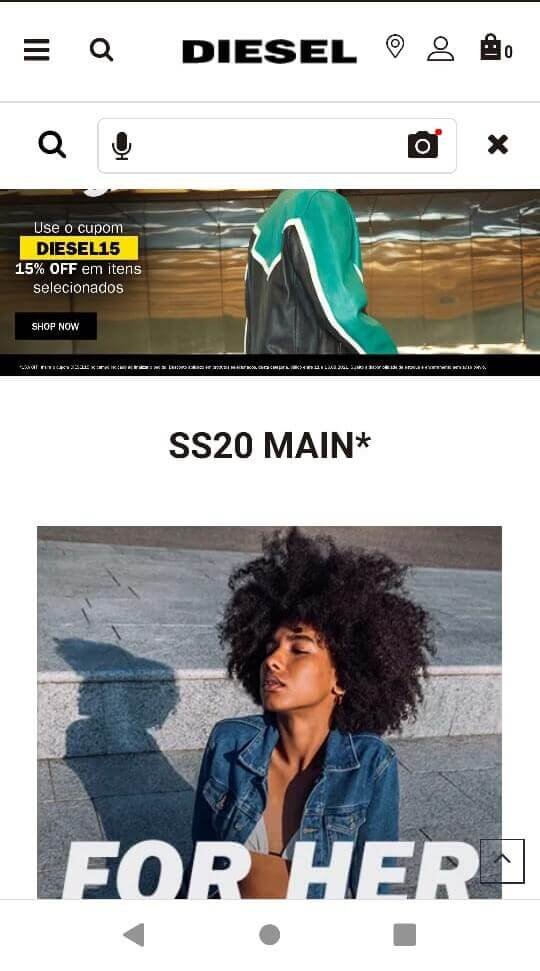 After clicking on the icon, just select the image you want to browse and load. After that, the artificial intelligence will analyze the image and bring up the most pertinent results.
See that, in the example below, the consumer searched for a black shirt and, in a few seconds, received very similar results: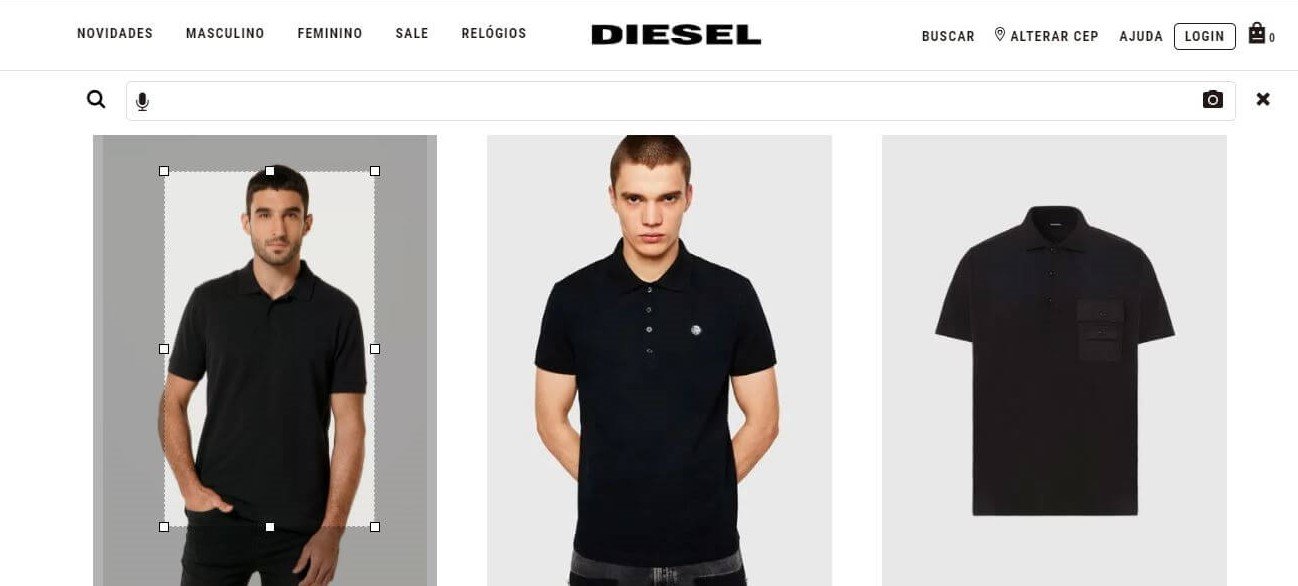 But beyond that, he can select whatever the intelligence looks for in the image. For example, if you want to search for the whole look, just select the entire part of the image that contains the shirt and pants. Thus, you will get results for both pieces.
6 benefits of image search for e-commerce
You may have heard that "a picture is worth a thousand words" and when it comes to internet searches this is even truer. Therefore, offer this possibility to the consumer of your shop can bring numerous benefits to your business.
Briefly, the main benefits of image search for e-commerce are:
Ease in the search for products

More assertiveness in search results

Possibility of finding more than one object in a single search

Greater customization in searches

Best shopping experience

Differential for the brand
Conclusion
The search for image is another one of the technologies that came to revolutionize and transform online sales, as it facilitates and optimizes searches.
This helps to enhance the shopping experience and also brings numerous benefits to the online store. Such as: increase in conversion rates and reduction of rejection rates, cart abandonment and other metrics that hurt the business.
How about finding out more about smart search and the other features of this technology? Check the text: What is smart search and why have it in my e-commerce?
Written by: Tania d'Arc