How to install SmartHint on your Shopify store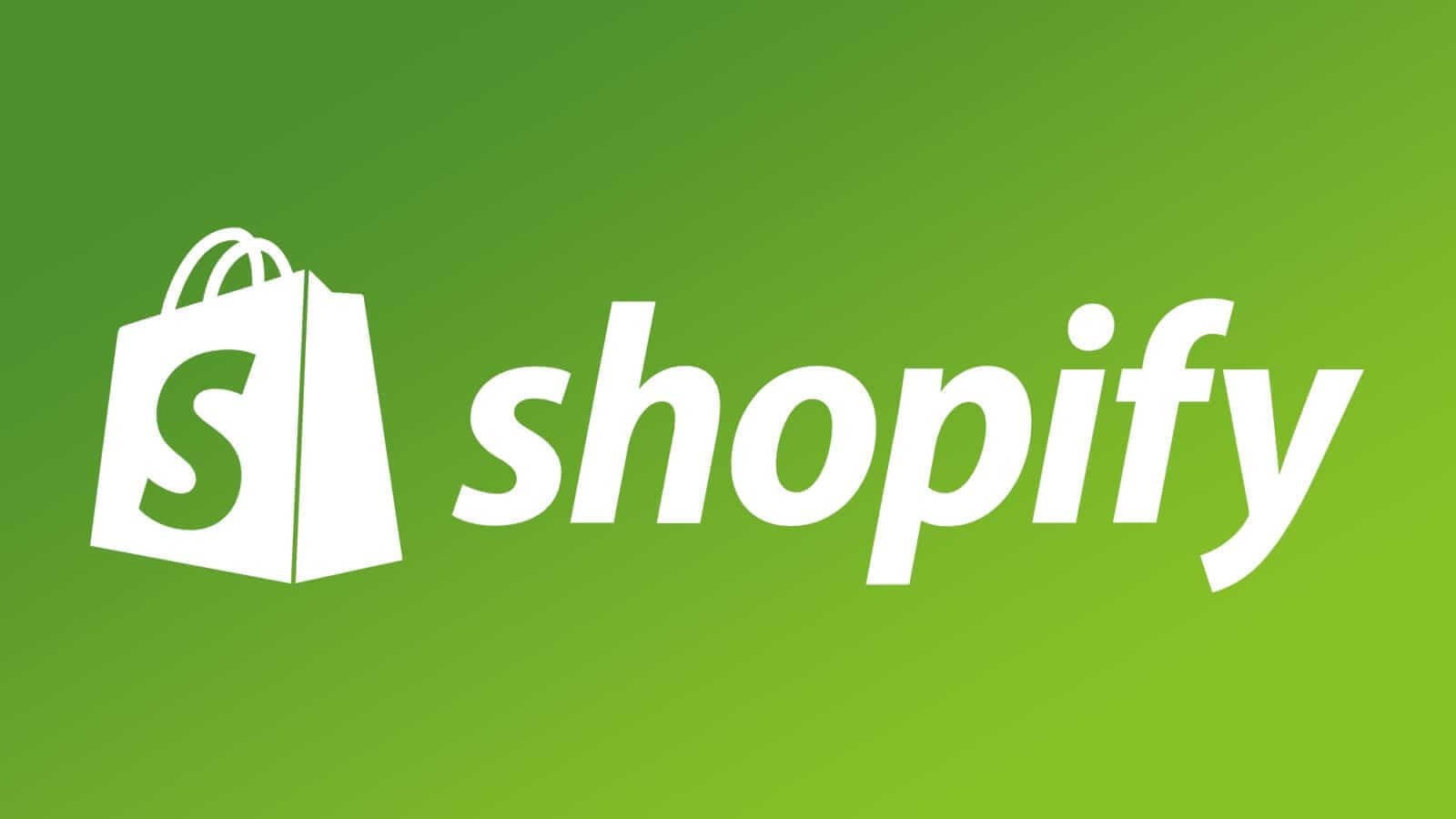 We created this tutorial to facilitate the installation of SmartHint in your online store. Shopify and show step by step each of the actions to be carried out so that our products appear on your website in a short time.
You will need to perform the following steps:
Next, we will analyze in more detail each of these steps.
1) Access the source code of your online store
The first necessary step is to access your store's source code to get the domain. To do this, go to the home of your store's website and press ctrl + u or right-click and select the option View page source, as shown in the image below.
On this same page, search for Shopify.shop. To do this press ctrl + f and type that word in the search field that will appear, then press the enter.
That way, the searched word will be highlighted on your device's screen:
Upon finding Shopify.shop, copy the information that will appear right after, after the equal sign and in quotes.
In this case: store-test-sh.myshopify.com. That information is the domain of your online store, save it for later use.
2) Access the SmartHint panel
With the domain in copy, access the SmartHint panel here. If you don't have an account yet, click Create an account.
Inside the panel, click on the avatar in the upper right corner and select the option Manage Account.

Then click on the last bottom left button Virtual store.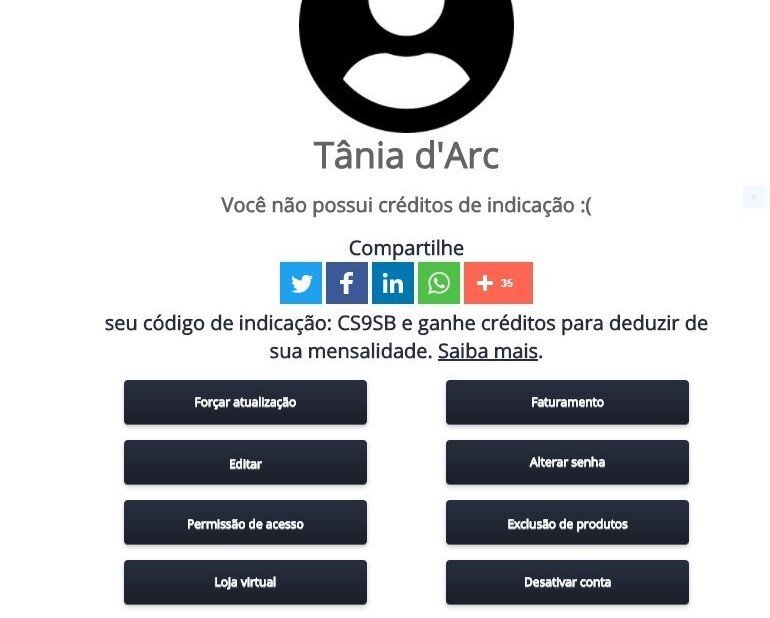 3) Enter the store's domain in the SmartHint panel
Em Choose your online store to generate the script, select Shopify. Now, in the field that says "Insert the original domain here", paste the information copied in the first step, as shown in the example below: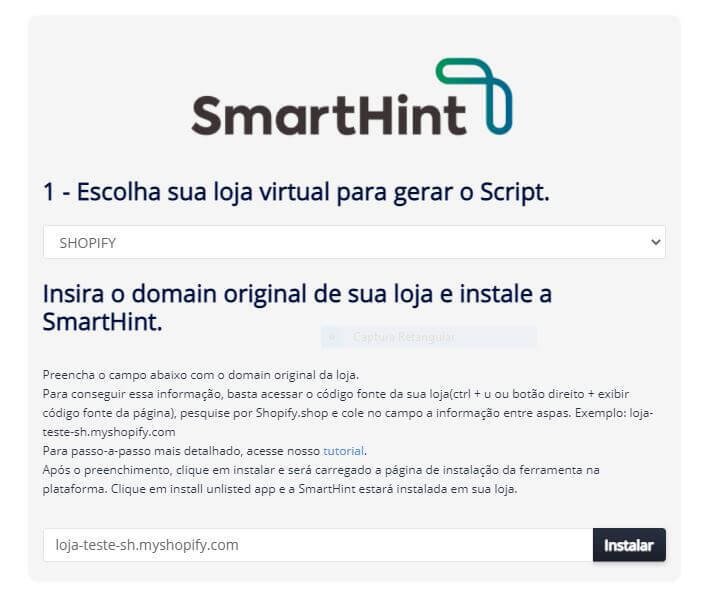 That done, click the button Install and the SmartHint installation page on the platform will load. So, click Install unlisted app.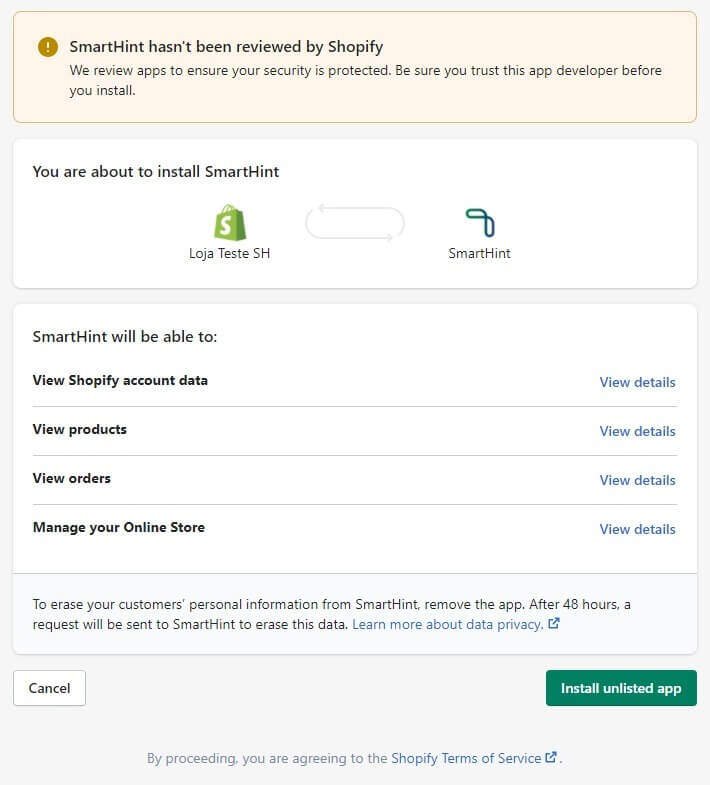 Congratulations!
You installed our service and now we will load your products in a period that takes 4 to 24 hours.