Simplo7 SmartHint Integration
Installation tutorial

We created this tutorial to facilitate the integration of SmartHint at your online store Simplo7 and show step by step each of the actions to be carried out so that our products appear on your website in a short time.
1. Simplo7 panel
The first step to install SmartHint in your online store is to access the Simplo7 panel. After that, click Apps, on top.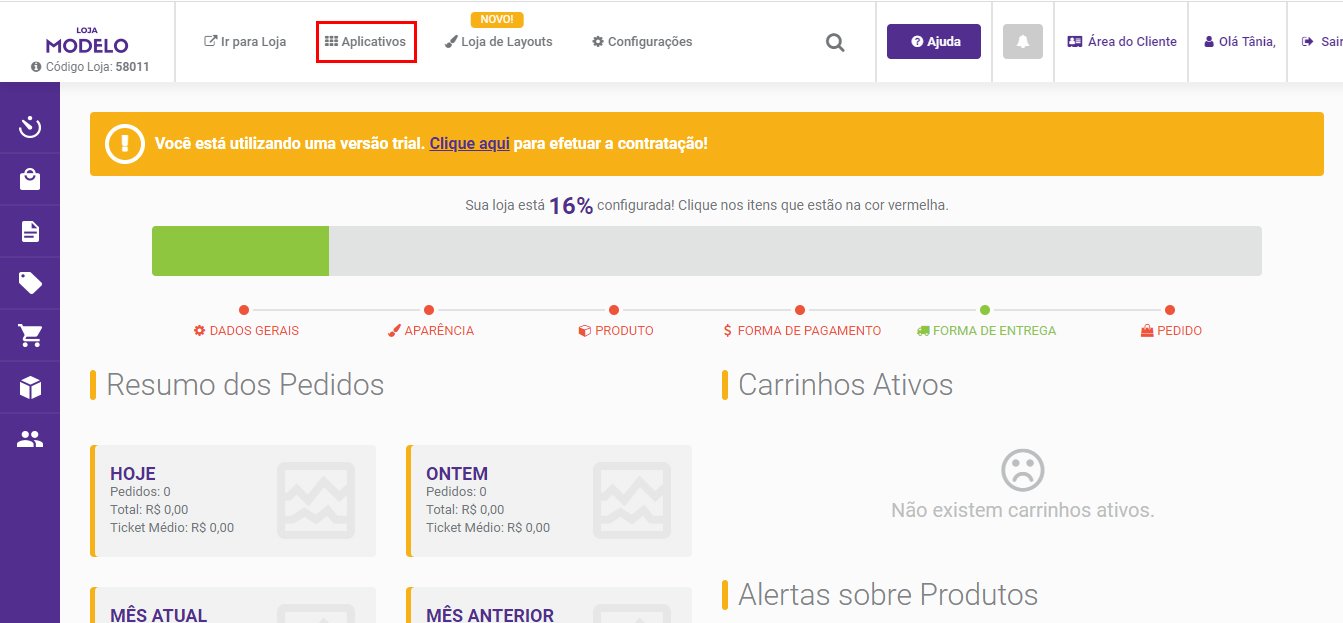 2. Applications page
Then, on the application page, click on the option Marketing, as shown below.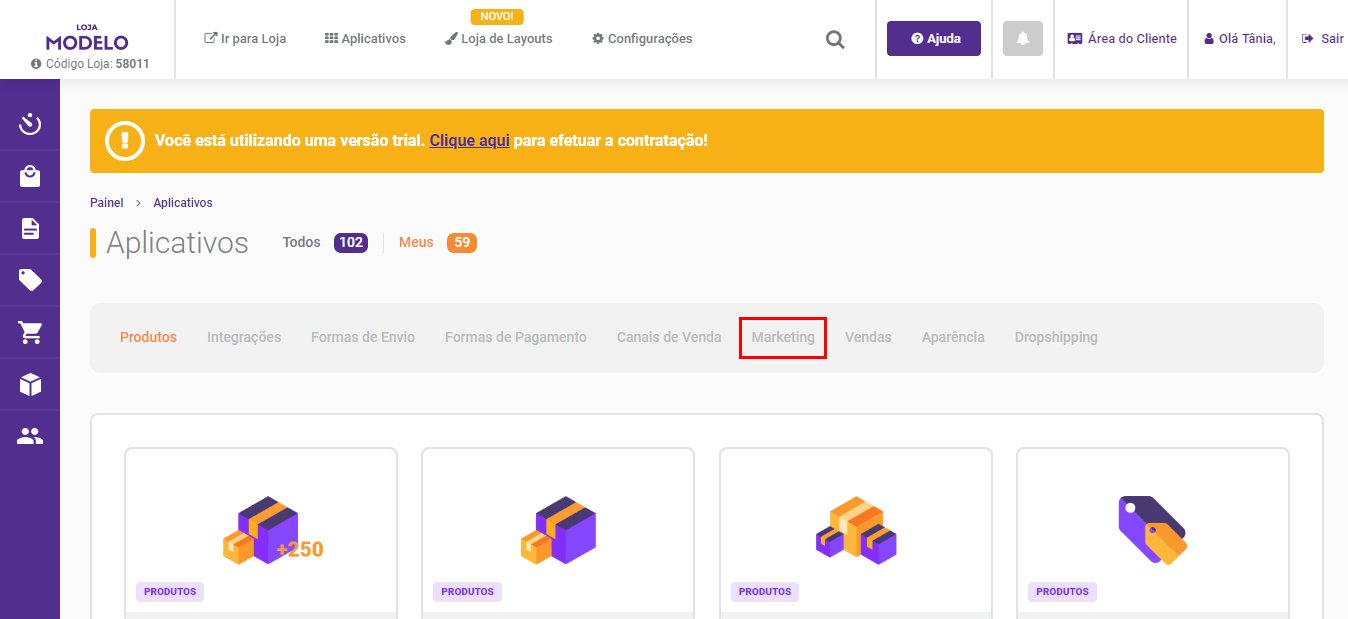 3. SmartHint application
When choosing applications related to marketing, just scroll down to find the SmartHint application. When you find it, select it by clicking the Configure button.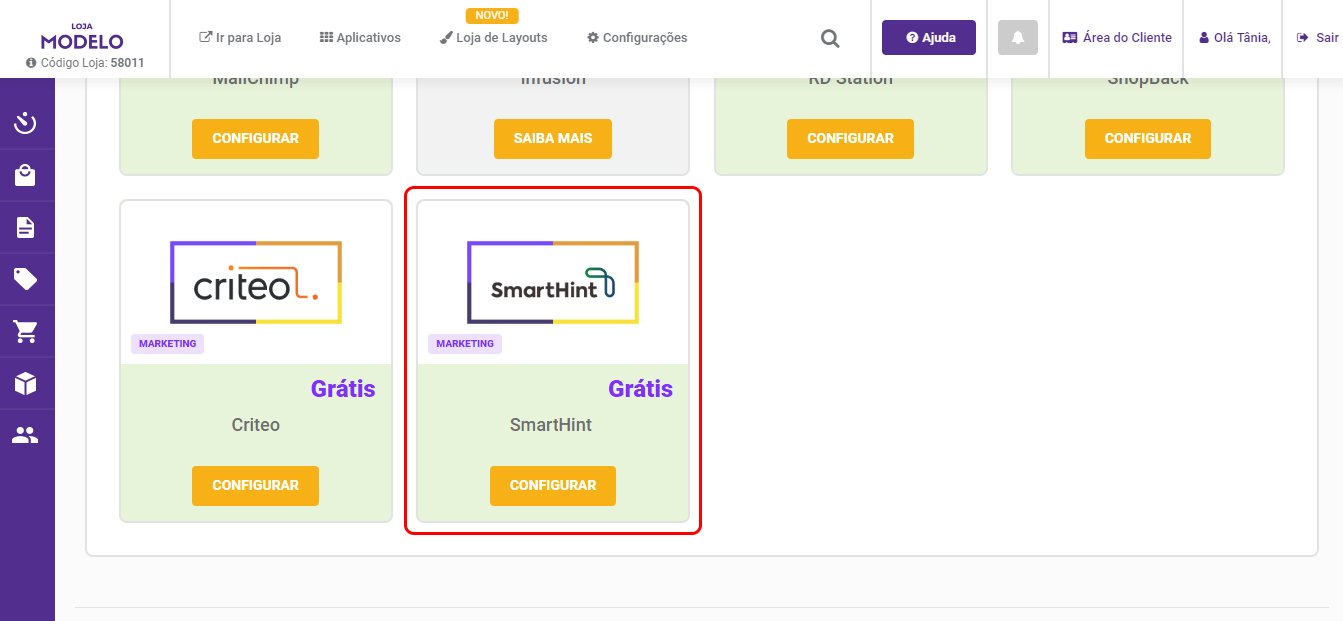 Then check the option Ativo. The Customer Code field will remain empty, just click on the button Save to finish the process.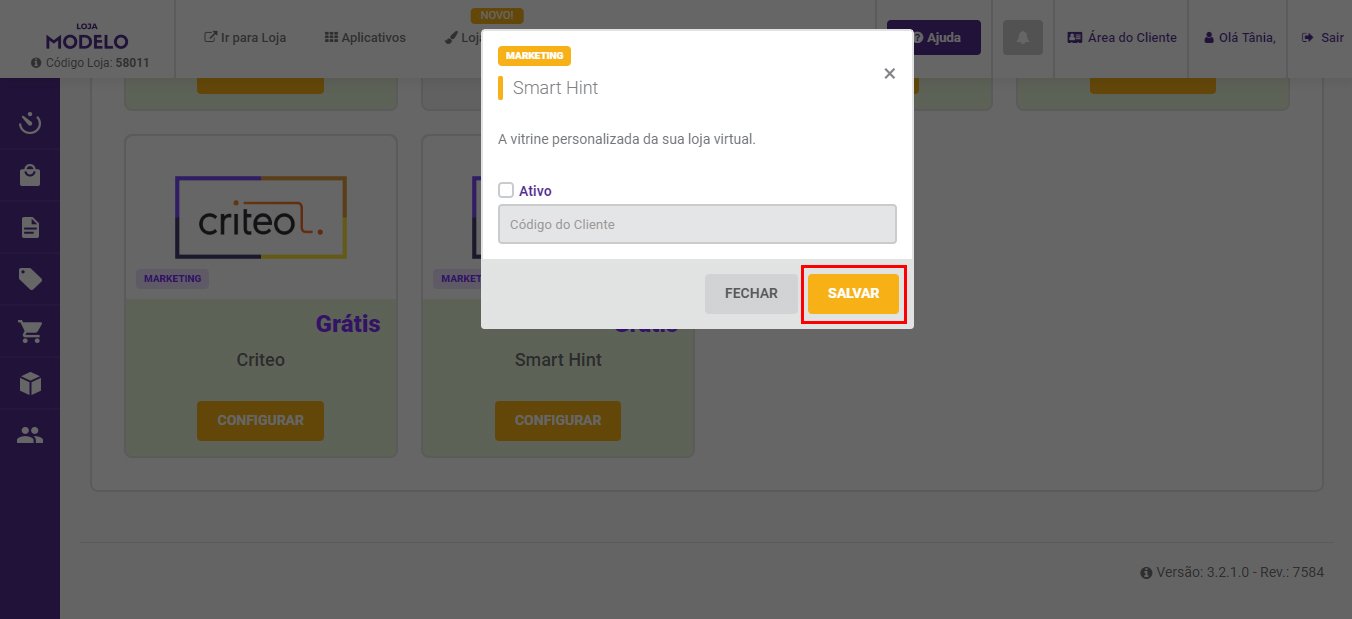 Congratulations!
You installed our service and now we will load your products in a period that takes 4 to 24 hours.