WooCommerce SmartHint Integration
Installation tutorial
We created this tutorial to facilitate the integration of SmartHint in your WooCommerce virtual store and show step by step each of the actions to be carried out so that our products appear on your website in a short time.
1. SmartHint dashboard
The first necessary step is to create a SmartHint account here, if you don't already have one. After that, access our panel on this link.
Then in Choose your online store to generate the script, select WooCommerce, as shown in the image below and download the .zip file, attached in item 1: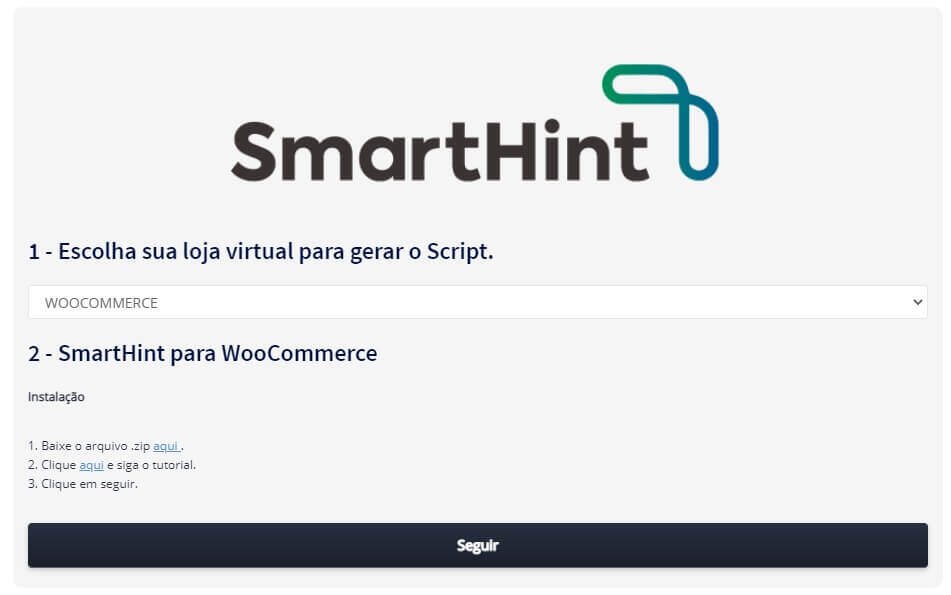 2. WordPress dashboard
For the next step, you need to access the WordPress Admin and click on Plugins > Add new in the menu on the left sidebar. That done, click Submit plugins. Then click Choose File and upload the file you downloaded to our panel in the previous step.
After that, click Install now, as shown in the following image.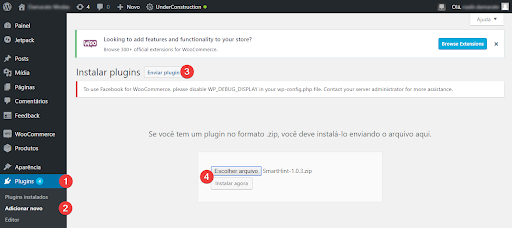 3. Activate account
After installing the plugin, select SmartHint in the left menu and fill in the requested fields.
ATTENTION: it is necessary to use your SmartHint email, the same one that was already used to create the account on our dashboard.
That done, click Save (Save Changes) and then in Activate Account (Activate Account).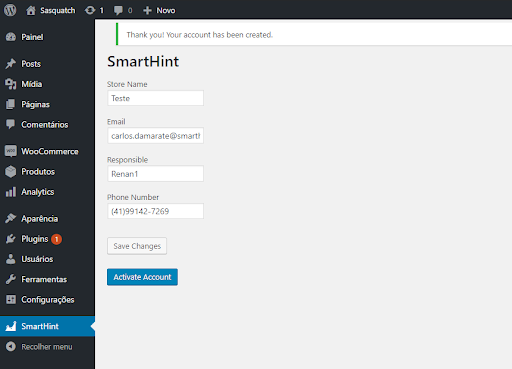 4. Approve connection
Once you have activated the account, in the previous step, you will be automatically redirected to an approval page. To finish the process, just click the button To approve.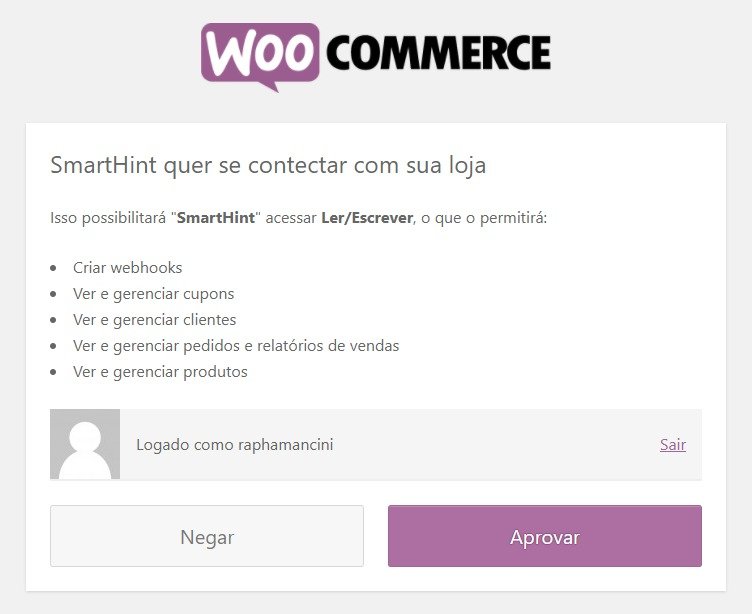 This step is extremely important, as this way, we will receive the API keys and be able to read the products of the store. Otherwise, the script may go up, but we will not have the products in our base.
Congratulations!
You installed our service and now we will load your products in a period that takes 4 to 24 hours.
Request a demonstration of the tool