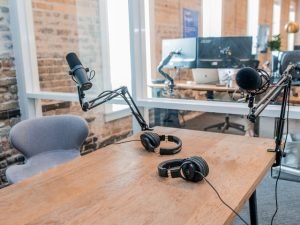 In several markets, events are a big strategy for marketing teams. Whether to get new leads, new customers or for brand awareness.
Now E-commerce, where the sale in most cases is B2C (business-to-consumer or business-to-customer), some people believe that the events don't make that much success or sense.
Is this really true or can virtual stores take advantage of the online events? Let's find out in today's post!
The new era of events
The events market is one of those that most needs to adapt over time. After all, a new trend or novelty is always emerging and changing the course of everything.
The most recent event was the pandemic of the new coronavirus, which took events away from the face-to-face – more traditional and well-known model – and took them online. With this drastic change, several companies began to move to understand how they could adapt and enter this new model.
Over the months, the numbers of lives, for example, have increased considerably, getting customers used to the idea of ​​participating in online events and making them much more likely to spend hours there.
What for many was a utopia — to lead to EXPERIENCE from face-to-face to online events — today it has become the new normal, especially with the arrival of the hybrid and event platforms, whose main function is to facilitate large events with the highest quality.
The future is hybrid
At the moment, we know very well the two worlds of events: the real and the virtual. However, not everyone can adapt to the physical model, in which people must be in person to follow the lectures.
Therefore, the hybrid event arrives bringing greater reach and ease of access for people around Brazil and the world, in addition to keeping the exchanges in the "eye to eye" of the face-to-face event.
But it's important to point out: the hybrid won't always be the best model for you, maybe it's just one of the other two. It all depends on the objective, audience, moment and niche of activity.
In this context, companies are able to adapt and choose, among the three available models, the one that best suits them.
Read also: What is social listening and how does it improve the customer experience?
audience changes
Today at people are used to doing a lot of things online in general: meetings, interviews, work, among others. And, even, many even prefer this format, due to the convenience e time saving.
As a result, a online event has everything to succeed and reach a large audience, especially if your e-commerce works nationally or internationally.
For example, if your company is located in the capital of Rio de Janeiro, but one of your customers is in Salgueiro, in the interior of Pernambuco, or in Frankfurt, Germany, no problem, they will be able to participate in your event.
Best events for e-commerce
Types of events abound, but not all of them are highly recommended for e-commerce. An example is education-oriented seminars, in which an academic topic is discussed or presented to a panel.
However, other models work very well. Let's meet them next!
Live
Also known as Live broadcast, the live is usually something simpler, a chat between two people, which may or may not contain questions from those who are in the chat.
can be used for quickly introduce a new product ou talk to an expert of the market, in a well-defined scope of what will be discussed.
Webinar
It is a type of online event in lecture format, in which the public can interact with you at all times, through quizzes, polls, messages or even videos.
When it comes to online stores, the webinar can be done in different ways. See some below:
1) bring in a market expert in your industry to educate customers about the pain that your or any of your products solves;
2) present one of the products in depth, answer questions and show in practice how it works;
3) chat about something relevant to your customers, without necessarily looking to sell something, but focus on educating and using the post-event to sell.
launch event
in the context of E-commerce, launches are usually events for those who have private label. It is something thought 100% for sale, where the high point will be the promotion of your new product.
There are different ways to do a launch event, but the main tip for this is tell a story and deliver a valuable content for its customers, increasing the number of registrations and keeping everyone's attention until the product is announced.
At the time of disclosure, get ready for a sales boom e website access. Rest assured that you will have people prepared to answer your questions and that, of course, the site has the highest access volume.
Also book a space during the online event to ask questions, present all the specifications of your product and everything you deem necessary.
How to make your event online
Now that you know what to do at your online event, it's important to know what you'll need and what step by step to follow so that everything goes perfect.
Necessary technology
Online event is synonymous with tech, so of course you'll need it to create your event.
A basic infrastructure is necessary to hold any event. Some things are simpler and easier to achieve, such as:
good internet;

MIC;

camera;

streaming tool (Zoom, YouTube, Stream Yard);

landing page.
However, one thing is important: the quality of your equipment. This can determine whether your event will be good or bad.
A supportive Internet stable and without crashes, camera with good quality and a microphone with good audio capture will make the transmission level great. So be very careful when buying them. Watch reviews and test as much as you can, so you don't have any scares when broadcasting.
Speaking of testing, it's something that deserves to be done more than once, especially if it's your first online event. Map out everything that could go wrong and understand how you go about fixing it quickly. Don't underestimate live streams, if something goes wrong, you're live and the mistake will be evident to everyone.
Step by step
With the proper equipment, it's finally time to create your event online. Check step by step.
1) Definition of target audience
2) Theme and timeline
3) Time and disclosure
4) During the event
1) Definition of target audience
Understanding your audience and everything they like will help you in creating the schedule and choosing speakers. Ask the marketing team to help you define very well who you want to reach.
Learn how to create a persona and how important it is to your business.
2) Theme and timeline
With the target audience defined, choosing the theme is much easier. Look for your customer's pain, something he badly needs to learn, and build your event around it.
The schedule should be created based on the invited speakers. Think of a story you want to tell, organize the speakers so that the story is told, and set break and coffee break times so everyone can relax and stay focused on the talks.
3) Time and disclosure
When choosing your time, try to find out if there are no other events happening on the same day and time or if your audience will be available.
In the dissemination, use your contact list, social networks and paid media to reach as many people as possible. Use the authority of the speakers and create an attractive landing page to ensure the registration of those who arrive on the page.
Remember: the more people who register, the more people will be able to attend your online event.
4) During the event
Now all you have to do is put into practice everything you've programmed. Test everything first, confirm with all speakers and you're done. Your event will be a success!
After all, are online events for e-commerce worth it?
And the answer is yes, they are worth it. Online events bring credibility, new audiences and, when used in launches, can signify the beginning of a sales too high for you.
So, if you have an e-commerce, consider the events in your marketing and sales strategy.
And if you want to discover other ways to increase your online store's revenue, discover the SmartHint search and recommendation system and see how we can help you increase by an average of 30% the conversions!