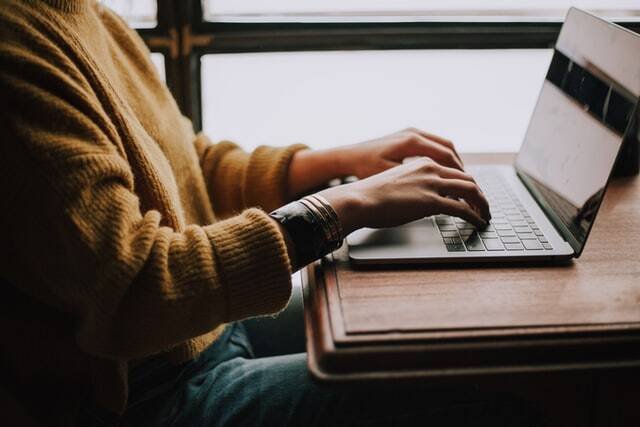 Online retail is one of the segments in which changes imposed by consumption trends and the development of new technologies in the future are more obvious. Therefore, entrepreneurs who want to maintain the high performance of their business need to be constantly updated on what's new in the sector.
With that in mind, we created a list of the main trends, resources and digital transformation tools that can help e-commerce managers to sell more and better.
1) Sales via mobile devices
Online retail transactions on mobile devices, or m-commerce, are already responsible for more than 70% of internet sales worldwide.
Therefore, e-commerce managers looking to keep their businesses competitive need to ensure that their websites are fully smartphone friendly and other mobile devices.
They also need to be able to perform transactions via apps. Conversion of sales via apps becomes 3 times greater than via mobile web.
Another interesting fact: purchases in this modality tend to increase considerably at night and on weekends. This is because this is when consumers have more free time to reflect on this type of decision.
2) Omnichannel experience
Another trend increasingly present in the online retail segment is the experience omnichannel. In other words: offer the consumer a more agile service through the integration of all your channels.
Thus, physical stores, telephone or web services, such as chats and contacts on the website, are now fully connected. This allows, for example, the user to purchase a product through the application, pick it up at the physical store and request its assembly over the phone.
For this to happen satisfactorily, it is essential to have a service team aligned with its purposes, avoiding communication failures or noise that could negatively reflect on this experience.
3) Smart pricing
The use of platforms for smart pricing is another strong trend in the online retail market. This is because manually carrying out the comparison, analysis and pricing of the various items in e-commerce is a tiresome task and takes time that could be occupied with other activities with a more strategic content.
In addition, the use of intelligent pricing offers the e-commerce manager the certainty that he is adequately following the fluctuation of market values. And without compromising profit margins, already traditionally narrow in e-commerce.
With this technology, it is possible to automatically adjust the prices of goods taking into account a series of variables, such as prices charged by the competition and the availability of stock.
4) Results-oriented artificial intelligence
The use of artificial intelligence Results-oriented is also an increasingly strong trend in the online retail segment. This strategy consists of offering a shopping experience more complete and personalized for the user.
In this scenario, two tools stand out: a smart search and the recommendation system.
The first feature aims to optimize searches within the virtual store with: high speed; phonetic similarity, automated color search; behavioral search personalized; voice search e image search.
The second, offers the customer smart shop windows based on criteria such as gender, age, location and previous purchase history.
These technologies help to strengthen the relationship between your brand and the customer and enhance their shopping experience. As a result, we're seeing increased pages per session, reduced bounce rate, increased conversion rate, and more!
5) Same day deliveries
The trend towards same-day delivery in online retail is meeting the demand of an increasingly connected generation, who don't want to wait to get what they want. Therefore, choose the supplier that meets your needs in the most immediate way.
In order to accompany it, however, it is necessary to think of a totally different logistics structure. This includes the use of software that performs strict control of stocks and deadlines, the decentralization of distribution centers and allocation of products in smaller stocks, located in strategic points for the business.
In this way, it is possible to keep the products closer to the final consumer, reducing transport time and ensuring compliance with the advertised deadlines, without major damage to shipping costs.
Online retailing has traditionally been one of the first sectors of the economy to make use of new features and consumer trends to boost sales and improve the customer experience. For this reason, being attentive to news in the sector is an essential factor for entrepreneurs seeking to guarantee a differentiated performance for their business.
Now that you know the 5 trends in online retail that cannot be ignored, take the opportunity to read as well: ERP for e-commerce: 4 things you need to know before hiring.