Physical store experience versus virtual store: how to conquer the consumer in e-commerce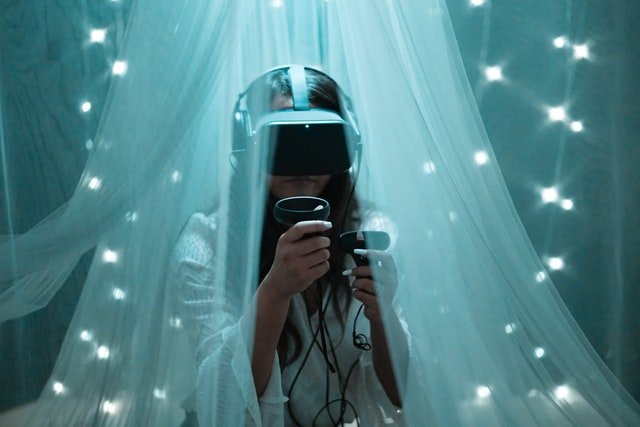 The physical store versus virtual store experience is a topic that is very much on the rise among retailers, as customers are maturing digitally and feeling more secure to buy in e-commerce. Therefore, retailers must look for ways to inspire consumers to buy more and maintain high profitability.
The digital transformation that has taken place in recent years has meant that physical and virtual stores have had to adapt to better serve customers. Today, social networks, for example, are seen as an extension of physical environments and can serve as a tool for customer service, for post-sales strategies and also for digital marketing. Read on and understand more about the subject!
Physical store vs. virtual store experience: See features that improve the customer journey
Whether in physical stores or virtual stores, there are technological resources that contribute to the customer having a good shopping experience. We've listed some of the main ones. Check out!
Virtual reality
Virtual reality is a technology that makes people experience sensations and experience situations that are very close to real ones, but in a digital way. This usually requires the use of VR glasses.
Through a virtual reality application, people can simulate the use of a certain product when shopping online, for example. Thus, they have the same experience as if the purchase were in a physical establishment.
Augmented Reality
Augmented reality, in turn, is the one that makes new features be added to "real life". An example of this technology is the Pokémon Go game, which makes little monsters appear in existing physical locations. In addition to that, the QR Code is also an example of the feature.
In physical stores and online stores, QR Codes can be placed next to the products, for customers to read with their mobile devices and watch videos that bring more information, for example.
Chatbots
In this case, robots are trained to interact with human beings, clarifying doubts in chats on social networks or in instant messaging apps such as WhatsApp.
Today, it is possible to use robots to provide a service as rich as that provided by real attendants. This all makes the customer experience valued.
Smart search
A smart search optimizes and customizes searches within the virtual store, increasing the user experience.
A smart search uses artificial intelligence and has the following characteristics: high speed; phonetic similarity; color search automated; behavioral search customized for each customer; voice search e image search.
Standalone recommendation showcases
As smart shop windows Recommendations are a service that molds digital showcases according to the tastes of each consumer, based on their browsing on the site. When these windows are also autonomous, the service is even more efficient, as they work automatically through artificial intelligence. Thus, they perform real-time analysis and automatically show the most relevant products for each customer.
With these tools, customers will save time and buy more. All this in a quick and practical way, beneficial to shopkeepers and consumers. In this way, the experience paradigm of the physical store versus the virtual store is broken and the transition from retail to virtual environments becomes even more interesting for the public.
SmartHint is the largest intelligent search and recommendation system in Latin America and already enhances the shopping experience of thousands of online stores in 9 countries. Learn More!