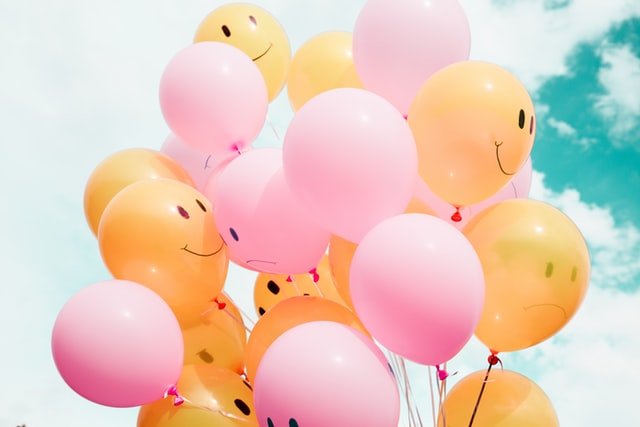 Today, any business needs to build a loyal customer base to stay relevant and drive brand growth. Especially in the moment we are living in: market growth and increased competition. Therefore, we cannot underestimate the importance of Customer Loyalty in the virtual store.
Winning over the customer is essential for them to continue to support your brand, even with the emergence of new competitors. Check this post 8 tips for retain customers via shopping experience.
1) The purchase journey must be omnichannel
3) The customer must always be at the center of strategies
4) Offer self-service experiences
5) Know your audience very well
7) Interact with the customer throughout the lifecycle
8) Customize and optimize the experience within the online store
1) The purchase journey must be omnichannel
build a omnichannel shopping journey it is essential to make the customer more comfortable and loyal. After all, more than 90% of consumers expect to be able to interact with companies through the channels they already use normally, that is, they expect a omnichannel experience.
Being omnichannel includes having multiple sales and customer support channels and efficiently integrating them.
And it is noteworthy that this EXPERIENCE it cannot be isolated. Every time the customer returns to your store or comes in contact with your brand, the experience should be the same or even better. Well, a single negative experience is enough for him to think a thousand times before going back to doing business with your e-commerce. And the worst: it could still become a detractor of the brand.
So, offer a continuous positive journey without friction. After all, that's what the customer expects from a consistent omnichannel experience.
2) Track the NPS
O NPS (Net Promoter Score) is a methodology that helps to measure the degree of Clients satisfaction through a survey with them. The question to be asked is: "from 0 to 10 how much would you recommend this company to a friend?"
Recommend your store to someone is a strong indication of customer satisfaction and even loyalty. Therefore, it is extremely important to use NPS and track the results obtained.
Depending on the grade the consumer gives, it is classified into one of these three categories:
Detractors (0 to 6): customers partially or totally dissatisfied.

Neutral (7 and 8): Satisfied but not faithful. They can easily be attracted by competitors.

Promoters (9 and 10): loyal consumers, who, in addition to consuming continuously, recommend the company to friends and family.
Obtaining information from the detracting, neutral, and promoting public is essential to creating an action plan, reducing detractors, increasing promoters, and thus building customer loyalty.
3) The customer must always be at the center of strategies
Many companies still create customer service strategies thinking about what will be easier, cheaper and more comfortable for the operation, but this is not the best way to effectively gain customer loyalty.
This is not to say that your store needs to make a loss when it comes to customer service, but not looking at the customer when planning can be the start of a disaster. And what seemed more economical at first may end up having the opposite effect.
On the other hand, companies that put the customer at the center of their strategies and really care about them are, on average, 60% more profitable, as they have more satisfied, loyal customers who return to business frequently.
Remember: an effective "wow experience" results in satisfied consumers who do word-of-mouth marketing for your brand.
4) Offer self-service experiences
You can be sure that your customer support team is very important in resolving many situations, but service cannot always afford to be just reactive.
The solution? Find ways to make your customer more independent in problem solving by offering self-service experiences.
After all, seven out of ten consumers say they expect to find self-service options such as support content, tutorials, case studies, etc. on the companies' website.
Furthermore, the self service has some advantages that traditional customer support cannot offer, such as:
Reduced service SLA: Customers find information quickly and don't take up operator time. Also, if one person's problem is shared and resolved, it can help many others.

The customer will always use this feature first in similar situations in the future, making it a healthy habit and generating greater efficiency in the processes.

The experience of a customer who can solve a problem on his own is high and the company becomes a reference for him.
5) Know your audience very well
A high-performance customer experience doesn't come without effort and, most importantly, without knowing who will be served.
Customers are the main pillar of retail, so you need to understand what they want, like and need before anything else. Knowing your audience helps in defining the product mix, in the way the store conducts communication and also in what to do to make the consumer satisfied and retain them.
But, this essential information will not fall from the sky. To get them, you can, for example, formulate surveys and offer benefits to encourage responses.
6) Collect social proof
When a person sees other customers using a product or service, he or she feels more susceptible and comfortable with the purchase decision. Therefore, collect and disseminate social proofs it is very important to attract and retain customers.
In your e-commerce, social proof can come in different formats, such as testimonials on the website, numerical assessments, case studies, posts on social networks and so on.
Your customer testimonials are more effective than many marketing strategies. According to surveys, 8 out of 10 consumers trust online reviews as much as they trust recommendations from friends.
7) Interact with the customer throughout the lifecycle
Engaging the customer with your brand throughout the sales cycle is an essential process to improve the customer experience and build loyalty.
Some of the best benefits of this strategy are:
LTV increases as the customer experience improves at every stage of the purchase journey.

The return on investment (ROI) in marketing becomes greater.

As

conversion rates

improve significantly.
8) Customize and optimize the experience within the online store
As we have already mentioned, in order to retain customers, the experience must be positive throughout the purchase journey. This includes making browsing and searching for products within the online store efficient and unique.
One way to achieve this result is to bet on technologies of artificial intelligence that rely on navigation analytics to optimize, automate and customize the experience.
The main examples of tools like this are the smart search and recommendation windows. The first one facilitates the search for products, as it shows the results with high speed, phonetic correction and counts on the voice search, image search, geolocation and the personalized behavioral search, that is, it shows the most relevant results for each customer.
The windows, on the other hand, facilitate the decision-making, as they make personalized recommendations with the most relevant items for each consumer's profile.
With this, they make the experience more pleasant, increasing conversion rates and customer loyalty.
Valuing the customer experience is the way to gain loyalty
Conclusion: offering the best experience for your customers is the ideal path to the best results and great opportunities for loyalty.
Regardless of the size of your store, focusing on improving the customer experience will bring the best results in the medium and long term, after all, it can generate great opportunities and directly influence positive results for your virtual store.
Meet Aftersales, after-sales service automation solution for e-commerce.