Shopping experience is everything that involves the interactions and sensations that the consumer had in his purchase journey with a company. It starts long before the purchase itself and extends beyond that moment.
You must have probably heard of shopping experience and perhaps you have wondered what is the difference between this concept and other definitions, such as "user experience"and "customer experience". The truth is that the 3 are related and, in general, refer to the consumer experience.
The difference is that while the shopping experience is totally focused on the commerce and the buy and sell, the other two are wider. They can include the shopping experience, but they can also refer to other industries and not just commerce.
But in this article, our focus will be on the shopping experience and how it can impact the sales of your business. Check out!
What is shopping experience?
The shopping experience involves all interactions and sensations that the consumer had purchase day him with a company. It starts long before the purchase itself and extends beyond that moment.
That is, it starts, for example, when the consumer sees an ad from you about a certain product — on Google, social networks or on a billboard — or when they access content on your blog that explains the benefits of that item.
Then that experience continues as he visits your website to learn more about the product, researches, compares, and finally buys. And it still encompasses his entire trajectory after the acquisition, the famous after sales — when he will wait or take the item home, use it and, who knows, get back in touch with the company about any questions, exchange or return.
What is a good shopping experience?
After better understanding what it is and what exactly the shopping experience involves, it seems obvious to say what a good shopping experience. But often the obvious needs to be said. So let's go.
Some people refer to the shopping experience itself as a positive thing. If we link it to the concept of "generate experience" — as something that does much more than just sell a product, but rather consciously record a memory through experience — we are indeed talking about something very good. What delights the consumer and brings a lot benefits for the brand.
An example of this is the "Instagrammable" spaces offered in several physical stores, whose main objective is to make people take pictures on the spot and post them on their Instagram profiles, tagging the store. And that, often, also allow interactions.
This is the case of the Melissa in São Paulo, in the Jardins neighborhood, which frequently changes the decoration of the facade to attract the attention of consumers and provide that instagrammable moment.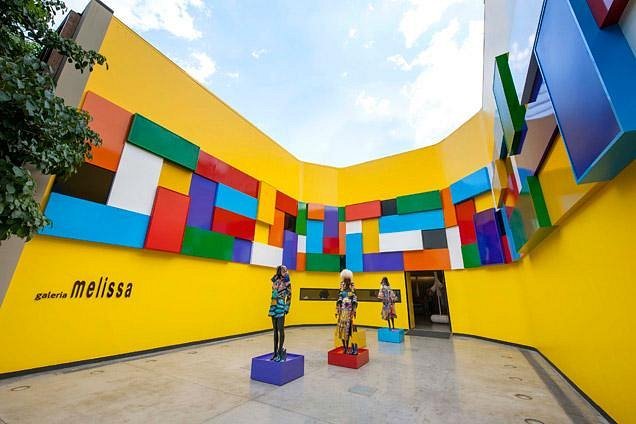 But to think that the shopping experience is always positive is a mistake. And providing these spaces or other types of differentiated resources does not guarantee that it will be 100% positive and satisfactory for the consumer.
Offering a good shopping experience is ensuring that everything goes well at all stages of the buying journey customer with your company. is to make all the touch points until the purchase is made be satisfactory for him. And for that, the basics need to be done well. And remember: the experience must be good for the consumer, according to their expectations. And not just what you think is good.
Why is a good shopping experience essential for sales?
Consumer behavior has changed a lot with the development of technologies and changes in society. And one of the main changes is the expectation regarding the shopping experience.
The consumer has more and more power: in addition to legislative advances — such as the LGPD and the Consumer Protection Code —, who protect and support him, he has access to all kinds of information about companies and products on the internet and he also has reviews from other consumers.
That way, you can make comparisons and choose where to buy and how to be treated. That's why we say today that we live in the age of the consumer, an era in which offering a good shopping experience is no longer a differential, but an obligation of the retailer. Otherwise, you will lose customers to the competition.
Proof of this is that 86% of consumers would pay more to have a good shopping experience, according to research.
What to consider to generate a good shopping experience?
As we have already said, to generate a good shopping experience it is necessary to take care of all stages of the customer journey. But to make it easier, here's what you should consider and watch out for to ensure a great experience for your customers.
Communication
The first point of contact with the customer is always communication: through an advertisement, a blog post content or company information in search engines. It will be present throughout the purchase process: when the customer enters your physical store and speaks with a salesperson; or when you enter the site, read the product description and ask questions via chat.
Communication will also remain after the purchase, when he gets in touch to ask any questions or request something else. In all these moments you will have the opportunity to guarantee a good experience for the customer if you have a standardized, understandable, respectful and honest language.
Environment
Then comes the experience in relation to the sales environment that you will offer: be it a physical store, well organized, with a decoration and sound that is pleasant to the public; be an online store, with a fast website, harmonious layout, well-defined categories, accessible information, among other things.
Variety of options
Another point of attention for a good retail experience is the amount of options you will offer your customers. The more options, the more chances to please everyone you have. Can be product options, payment methods or delivery.
Product
The main thing cannot be missed. It's no use trying hard at all stages and offering a product bad, no quality. For a good shopping experience it is extremely important that your products are also good and fulfill what was promised before the purchase.
After sales
And last, but not least, you need to think about after sales. That is, in everything that happens after your customer pays the ticket or swipes the card: packaging, tracking, delivery, exchanges and returns, etc.
11 tips to improve the online shopping experienceline
Now that you know what it is, its importance for your business and what to take into account when ensuring a good experience, check out 11 tips that we have separated for you to improve the online shopping experience in your e-commerce .
5) Make resources available to get to know the product
6) Share knowledge and information
1) Know your customer
The first step to ensuring a good shopping experience is meet your customer, after all everything you do should be aimed at him. Only then will he be truly satisfied with what you offer.
Do research, analysis and take data-driven decisions and not in guesswork.
A good way to get to know your audience well is to define the person of your business. Or even more than one persona, as you can have products for different audiences, with different tastes, needs and personalities.
the person, or buyer person, is a fictional character who tries to describe in detail the profile of his client. Thinking about her ends up being much more assertive than thinking only about the target audience, as the persona profile considers her pain, experiences and trajectories and not just demographic characteristics.
2) Always be transparent
Transparency is undoubtedly one of the pillars for a good experience, after all, no one wants to be deceived. And, as we said, today the consumer has access to all kinds of information, so hiding something from him certainly won't last for long.
Be transparent with consumers at every stage: in paid ads; on your website; in email marketing communications; in product descriptions; on the social networks; and in the terms of purchase and delivery. This will earn his trust and make it easier for him to make a decision.
3) Invest in a good layout
As we mentioned in the previous topic, the environment has a huge weight on the customer experience, both in physical retail and online. In e-commerce, the shopping environment is usually your website, so invest in a good layout for him.
Use a visual identity characteristic of your brand, this will generate trust; and provide an aesthetically pleasing environment for him (remember to try to understand what his preferences are). Another important point is to think about the structure of your virtual store: with well-defined categories; efficient search field; Among other things.
For all this, the choice of a good e-commerce platform can make all the difference.
4) Offer a variety of options
Another strategy that can be very efficient in the quest to generate a good experience and improve your sales is to give your customers several options. This does not mean offering ALL the options in the world, but all the options possible for you that have to do with the purchase profile of your persona(s).
This variety must be present at all stages as well, but mainly in the product catalog, in the methods and conditions of payment, shipping, delivery and exchange or return.
This is very important, because the consumer is already used to having many options, especially online. It opens your store's website and at the same time opens about 3 more from the competition. If you don't give him a choice, he's certainly going to be left behind.
5) Make resources available to get to know the product
Online commerce has many advantages, but it also has its challenges. And the biggest one is perhaps the difficulty of seeing the product in detail and having to make the purchase decision without being able to touch or see it up close.
Fortunately, there are many T that help to fill this gap, as is the case of virtual reality and Augmented Reality.
However, there are many other more basic features that can and should be explored, such as:
reviews from other customers on product pages;

articles explaining item details, with pros and cons;

well-written and complete product description;

high quality images from different angles;

product videos.
6) Share knowledge and information
Whenever possible, share knowledge and information about your brand or brands you work with; about products; or other relevant things, whether on a blog, by email, on social networks, or on a YouTube channel.
So, in addition to improve the shopping journey and generate a good experience, you will also become a reference in the subject and your brand will be respected and seen as trustworthy.
7) Recommend relevant items
Remember we talked about options? So, it's no use having many product options, for example, if the user doesn't have access to them.
In physical stores, we have the figure of the salesperson, who asks the customer questions and shows them various options. In the virtual store, a good way to do this is by recommending relevant items to each user, through recommendation windows or pop-ups that show a selection of items that are similar or complementary to what the person is looking for. This is what we often call virtual seller.
SmartHint specializes in storefronts and pop-ups for e-commerce. Meet our technology!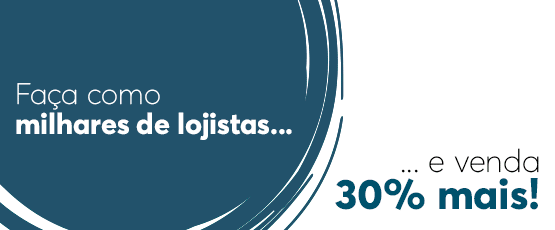 8) Customize the experience
Just like a good shopping experience, personalization is no longer a differential, but a consumer requirement. Precisely because he has many options and doesn't want to waste time when choosing. At the same time, he wants to identify with the store and feel special.
According to the report Next in Personalization 2021, 71% of shoppers expect a personalized experience; and 76% of them are disappointed when it doesn't.
Personalization can be applied at different times and in different ways, but one of them is precisely through the product recommendation that we mentioned in the previous topic.
Another way is to send emails to groups of people with different interests, disseminating content or personalized promotions. In addition to calling each one by name. And you can also provide the product customization, so that the consumer can insert any design, symbol, colors or letters that he wants.
9) Bet on cause marketing
Another way to generate a good online shopping experience is to bet on cause marketing.
People are increasingly concerned about social and environmental issues, among others, and if they know that your brand cares about these causes and supports actions like these, they will certainly be more satisfied, and your company will earn more points.
10) Take care of after-sales
It's very common for some retailers to think that the shopping experience ends after the sale has been made, but that's not quite the case. If the customer has a bad experience with the product or if they contact your store to ask a question related to the sale, delivery or exchanges and returns and they are not well attended, everything will go down the drain. And in addition to not buying from your store anymore, you can still spread a negative image of your brand to other consumers.
Therefore, take care of after-sales and ensure that the quality of your customer's experience is as good as the one he had at the beginning of the journey.
11) Take satisfaction surveys
Finally, conduct customer satisfaction surveys, such as NPS. This is a way of continuing to get to know you and will make you feel important and special. After all, you can express your opinion about the product, service, delivery or anything else.
If he doesn't like something, he'll feel lighter for being able to talk, and you'll know what needs to be adjusted. And if he really liked something, it will help you understand what is working and what should continue. This also helps ensure a good shopping experience for other customers.
Conclusion
I think you could see how important the shopping experience is and that providing it is not something simple, is it? But with care, organization and the right resources, it is possible to generate a positive and unforgettable experience for customers.
Follow these valuable tips and you are sure to achieve great results!
Did you know that SmartHint's focus is to elevate the shopping experience in e-commerce with a search and recommendation system that uses artificial intelligence to boost sales? Meet our technology!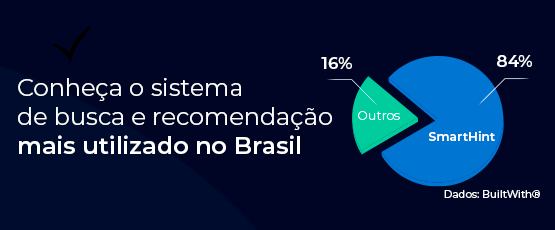 Updated by: Tania d'Arc