Inventory indicators are important tools for understanding the company's current scenario and for directing what to do. Therefore, they are indispensable for efficient stock management, supporting future decision-making and contributing to the sustainable growth of the business.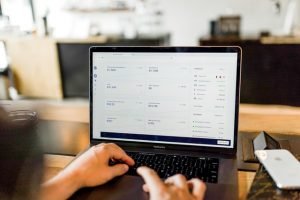 Os stock indicators can make all the difference for an efficient stock management and for the sustainable growth of your e-commerce, because, through them, it is possible to identify ways to make the best decisions at different times.
If you still don't know what these indicators are and you don't know the main ones, don't worry. We have gathered the main information on this topic in this article! Keep reading and check it out!
What are stock indicators?
Inventory indicators are important tools for understanding the company's current scenario and guiding what to do, with regard to the logic of control and analysis of product stock.
As we will see below, some stock indicators show, for example, the exact moment when you must place an order with the supplier so that there is no shortage. products for your customers.
They can also indicate which goods have the highest and lowest turnover within the business, helping you to identify the items that are more or less requested by customers.
Undoubtedly, this information is essential for a efficient inventory management, which contributes to the sustainable business growth.
More than a look at the past, inventory control and analysis should work as a support for the decision-making future.
Why track stock indicators?
Know and follow the stock indicators allows your company to have access to several benefits, such as:
All these benefits are related to the organization capacity inventory and understanding important information. Here are some elements you should look for to achieve these results:
which products your customers are looking for the most;

when it will be necessary to replenish the stock of some merchandise so that there is no shortage;

what is the ideal replacement volume so that you don't spend too much time with items sitting on your shelves.
In short, do the inventory control and analysis helps your company increase profits, reduce expenses and become more competitive on the market.
On the other hand, not considering the stock analysis in the e-commerce logistics can make your business too expensive to support yourself.
3 most important inventory indicators for your management
Once you understand what they are and why they are important, it's time to know what they are. main stock indicators:
1) Inventory turnover
2) Minimum stock
3) Losses in stock
Understand in detail below.
1) Inventory turnover
Let's start with the stock turnover. We are talking about an indicator that measures a turnover of each commodity within your stock.
In other words, he show how many times the stock of a product had to be renewed, within a given period.
In general, the higher the inventory turns, the better for the company, because it indicates that the products have been on the shelves for a short time, being items that are highly desired by customers.
To calculate inventory turns, you will need the following formula:
Inventory Turn = Total Sales / Average Inventory
Now to find the average stock value the formula is this:
Average inventory = Starting inventory + Ending inventory / 2
Assume that your store has started a semester with 100 units of a particular perfume. Within that period, it sold 85 units and bought 35 more. Therefore, the ending stock was 50 units (15 that were not sold in the first wave plus 35 new units).
Applying this data in the formula we indicated above, you would have the following result:
average stock = Starting stock + Ending stock / 2
Average stock = 100 + 50 / 2
Average stock = 75
Inventory Turnover = Total sales / Average stock
Inventory turnover = 75 / 75
Inventory turnover = 1
This indicates that, within the analyzed period, the stock had to be completely renewed 1 time.
Result: the average store inventory is 75 products and the inventory turnover is 1 in the observed period.
2) Minimum stock
O minimum stock indicates the minimum number of goods you must keep stored so that there is no shortage of products for customers, while you receive a new batch of items from suppliers.
The minimum stock is also understood as reserve stock. It prepares your company for a sudden purchase surge or even to deal with delays and long delivery times from suppliers.
To find the minimum stock of each product it will also be necessary to apply two formulas:
Minimum stock = Average daily consumption x Replacement time
→ average daily consumption = consumption of goods in a given period / Days of that period).
Assume that you sold 90 units of a particular product over the course of a month:
Average daily consumption = 90 / 30
Average daily consumption = 3 units
If the replenishment time between ordering the goods from the supplier and delivery is 10 days, your minimum stock will be calculated as follows:
Minimum stock = Average daily consumption x Replacement time
Minimum stock = 3x10
Minimum stock = 30
This indicates that when there are 30 units of the merchandise in stock, this is the right time to request a new shipment of products.
However, in order for you to better deal with delays in deliveries and an increase in sudden purchases, it is recommended that you choose a safety margin, which can be 10% or 15%.
Following the example above, instead of ordering the goods when there are 30 units in stock, you can do so when you have between 33 and 34 units of the product in stock.
3) Losses in stock
Inventory loss is a reality for companies dealing with perishable or non-perishable products.
There are many reasons why this happens, for example:
incorrect storage;

excess inventory;

expired expiration date.
Undoubtedly, one of the goals of monitoring stock indicators is to help you reduce this percentage as much as possible. However, it is essential to follow the inventory loss indicator to understand if the company policies applied to reduce waste are, in fact, contributing to the company's results.
To calculate the loss of stock, it will be necessary to apply the following formula:
Total Inventory Loss = Loss Amount / Sale Amount
→ Loss value = Product cost price x Number of lost products.
→ Sale value = (Number of products sold x Sales price) -Percentage of sales tax%)
Assume that you manage an electronics store that, at the beginning of the period, had 100 headphones in stock and each unit was sold to your customers at R$30 and the cost of the merchandise for you was R$15. Of the initial 100, you sold 80 units and lost 20, because of a storage error.
Like this:
Loss value = Product cost price x Number of lost products
Loss value = 15 x 20
Loss value = 300
Value of the sale = (number of products sold x selling price) – sales tax percentage%
Sale value = (80 x 30) - 20%
Sale value = 1920
Note: 20% is an example of the tax amount, enter how much your company pays.
Total inventory loss = loss value / sale value
Total inventory loss = 300 / 1920
Total inventory loss =0,15
To calculate the percentage, multiply by 100:
Total inventory loss = 15%
15% is too high a loss for a store. The ideal is to reduce losses for up to 2% of net revenue.
How to combine inventory analysis with commercial logistics
Keeping track of stock indicators will offer your store a management intelligence important to ensure growth, reduce expenses and increase profits.
All this combined with actions that seek the increased sales conversion makes your company more competitive in the market and increases financial results.
Now that you know how to control and analyze your stock, take advantage of the tech to enlarge the sales within your online store.
Strategies like recommendation windows, for example, can help you to optimize the sale of products that have low inventory turns or highlight your launches to have sales success in the first days.
This is just one of SmartHint tools that you can use to increase inventory turns, improve shopping experience and convert much more.
Discover the complete solution and learn how to implement it in your virtual store.