During the recent few years, E-commerce has significantly changed the customer experience for the better. With day-by-day developing features and options, it makes online stores the best choice for a busy consumer and not only. Due to the widespread use of e-commerce, many people from various corners of the world purchase products without being have to visit any store. Hence, many startups and entrepreneurs start selling online to reach as many consumers as possible.
Today's e-commerce platforms take all of these factors into account and make suggestions to beginners in e-commerce business tailored to their requirements and interests. If you are planning to start an online business in 2019, then you should get familiar with the top-notch e-commerce platforms to better understand your marketplace. We have put together the top 10 online platforms of 2019 for those who are up to start an e-commerce business.
Let's discuss them one by one.
Shopify was founded in 2004 and since then has always kept the stride of evolving new e-commerce trends and technologies. This Canadian e-commerce platform is a good choice for online businesses especially focused on mobile shopping and trending social commerce.
Another advantage of Shopify is that you can start selling from just $9 by integrating it into your FB account and making an online store.
Consequently, startups can most benefit from this platform due to its easy usage and quickly business launching process. It also offers various packages for businesses from small to big, price ranging from $29 to $299 monthly.
Magento is another handy e-commerce platform With its ¼ share in the marketplace, it is considered to be one of the leaders in e-commerce platforms. Many world-known brands such as Pepe Jeans & Liverpool F.C., Burger King, Huawei use this platform as an underlying technology for their business.
Magento is reliable and scalable, it is easy-to-use and manageable. With more than 9000 extensions and plugins and other features, it enables you to scale your online store on various social media platforms. There are also integrated third-party recommendation engines in its platform, like Smarthint, so your shop can provide accurate personalized product recommendations.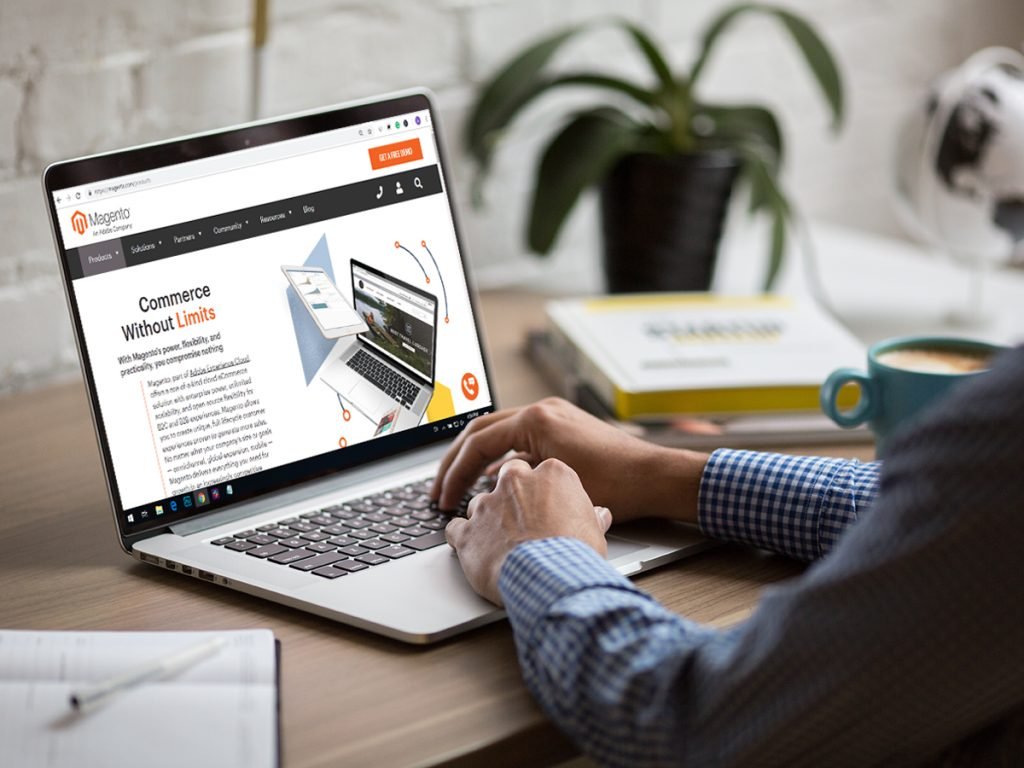 Furthermore, due to its open-source nature, Magneto is considered the best solution for enterprise-level vendors with large-scale products. Hence, Magento is an open-source e-commerce platform for enterprise-level vendors to sell large-volume products and to meet the competitive edge with monthly prices ranging from $5 to $100.
Thanks to its smart pricing options and a wide range of features, YoKart is a good choice for startups eager to easily build an e-commerce ecosystem. For launching multi-vendor stores like Etsy and eBay, YoKart is irreplaceable.
Except for the framework, you also have possession over the source code and you can also customize it according to your needs and wants. The startup package gives you a one-year license with just $250 and allows beginners to verify the business model they have chosen.
BigCommerce was launched in 2009 and is one of the prominent e-commerce platforms currently, it hosts more than 55 000 online stores. The platform caters to almost all sizes of stores and among big names using BigCommerce we can appoint Martha Stewart & Toyota to SMEs.
It is an ideal solution to business owners with no technical knowledge thanks to its comprehensive list of built-in features like newsletters, shipping, analytics, coupons taxes and so on. Another advantage of BigCommerce is that it doesn't charge any transaction fee. It is also mobile-friendly and allows merchants to integrate their stores to various social media platforms, like Facebook, Google shopping, etc.
This platform also provides supporting materials to startups such as educational videos, setup wizard, extensive guides and so on. The pricing policy is reasonable as well, ranging from $29 to $199 per month.
This is a Brazilian online platform provider with a long chain of giant players like Coca-Cola, Disney, Lego, Wal-Mart, Sony, L'oreal and others.
The differentiating feature of VTEX is that it offers a Password free checkout. This feature has boosted the organic traffic by 30% driving a 28% increase in revenue. VTEX is convenient for businesses with annual revenue of a million dollars or more. From the other hand, taking into account the higher fees, it can be expensive for SMBs. VTEX is available for your business with a $250 monthly starting price.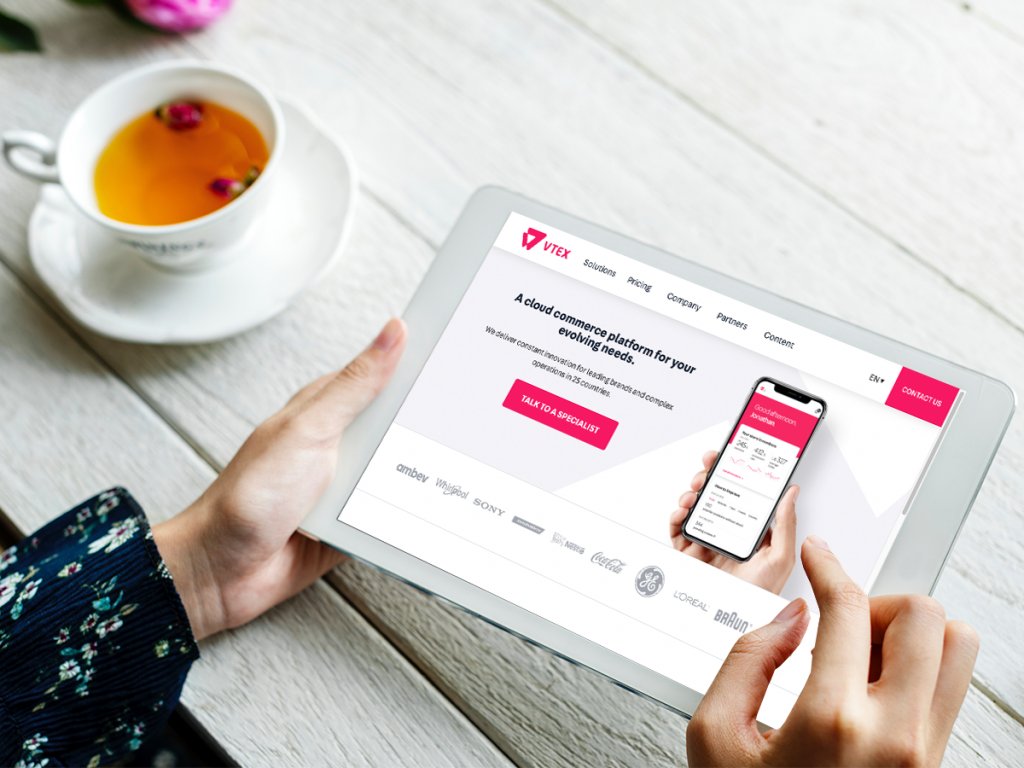 Being a widely used and overall platform, there is no need to introduce WooCommerce in the world of e-commerce. It is a free WordPress plugin coming with a secure payment system and shopping cart, both of them working excellent. Thanks to its WordPress-based feature, people inclined to use WordPress will love it. The installation is free, but you need to do some investment in fully integrating the shopping cart. It is a good choice for startups, but multi-vendor e-commerce stores need an additional plugin while opting for WooCommerce.
Summarising we should say that WooCommerce is a reliable version for WordPress aficionados, but you shouldn't anticipate building a large-volume store here, because of its lack of scalability.
This e-commerce platform is more of a DIY character. It is a smart choice for fashion designers and retailers, who are enabled to set up their online store within a few minutes. This platform is easy-to-use and is mainly focused on custom design, e-commerce attractiveness, community integration, etc.
Thus, Tictail is a great platform for going global. It will particularly work for beginners, who are interested in taking a test run in the global market. However, large-scale businesses should bypass this option. The custom shop starting cost is $9 per month, which includes a lot of features like advanced customization options, free HTTPS certificate, individual domain connection and many more.
This online platform offers a wide variety of design choices for a simple store. With $16.16 monthly payment and a lack of transaction fees, it is a smart option for startups. It suggests lots of free themes, hosting, site design, and many more business needs at a considerably low price. WIX will work well for small stores, but when growing, you had better switch to another platform, since this one has just 20GB capacity.
Squarespace was founded in 2003 and became famous for its drag-and-drop option. It suggests numerous design capabilities and is a good choice for print on demand online businesses. It has eye-catching low prices and you can start selling here with a monthly payment of $18. However, when opting for SquareSpace start plan, you will have to pay a 3% transaction fee. Last, but not least, you may avoid this 3% fee charge when switching to the plans of $26 and $40. Moreover, going for these plans, you will be allowed to sell gift cards and subscriptions and offer discounts.
Source: squarespace.com
Founded in 2006, Weebly has almost 40 million customers. The monthly cost for having a marketing automated online store on Weebly is $38. However, this platform is not convenient for stores putting emphasis on the importance of SEO.
In the other hand, it is an excellent option for startups or those who don't want to hire a developer. Weebly suggests three price plans, which are as follows;
Starter plan ($8 per month)
Pro plan ($12 per month)
Business plan ($25 per month)
The Starter plan is engaging, but only Pro and Business plans are applicable to an online store. The reason is that the first price plan lacks many e-commerce features like coupons, shopping carts, and inventory management. Moreover, you are limited to selling up to 25 products with a 3% transaction fee.
Conclusion
Summarizing, we came to the conclusion that there is a wide range of platforms proper to any requirement and budget. As we saw above, there are e-commerce platforms offering a lot of free features, which are essential for startups with a low budget. On the other hand, this sort of platforms have limited capacity. Overall, you should be ready to have at least $100 monthly budget, to start selling online and making use of such essential features like shopping carts, coupons, discounts, and others.
The main characteristic feature that unifies all the discussed platforms is that they don't require you to be a techno-geek to settle an online business.