The recommendation windows are increasingly part of the daily lives of those who buy over the internet. Find out which product recommendation models are most used in online stores and that will help you to increase the sales of your online business.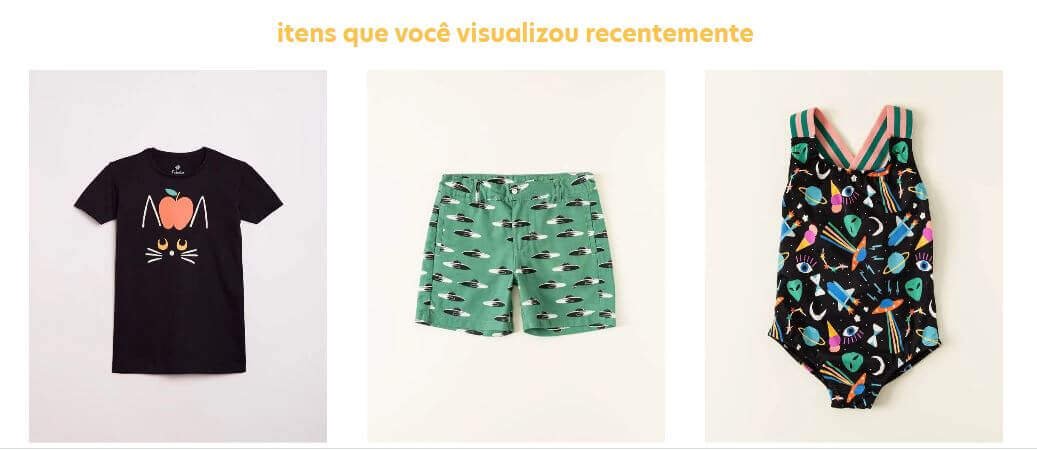 Having a recommendation system active product within the shop stopped being a differential a long time ago. Amazon, for example, a pioneer in the use of recommendation in e-commerce, has been using a system like this for more than 20 years.
Today this tech is a necessity for online stores, as consumers are bombarded by information on Internet all the time. With this, they want to have ease and practicality during the purchase day, receiving suggestions of relevant products in smart recommendation showcases.
You may already be using a recommendation system at your store or are planning to use. But do you know what the recommendation templates most used and most effective in raising the shopping experience and consequently the sales conversion?
To help you at this point, we have selected some of the main product recommendation models. Check out!
1) Bestsellers
A recommendation model that helps guide users in the search for products is the "Best Sellers", which bets on mental trigger da social approval and shows what most people have been buying in a given period of time, based on sales data from shop.
According to Pareto principle in marketing, we can infer that almost 80% of sales come from 20% of products. Taking this into account, you can identify which ones they are and present them in smart showcases with the title "Best Sellers" or "Best Buyers", for example.
It is also possible to show the top selling products by category, taking into account the behavioral profile and the specific interest of each consumer.
And there is also a very similar showcase called "What other customers are buying". It works more or less in the same way as the "Best sellers", but with a reduced space of time, which can reach minutes, depending on the flow of consumers browsing the virtual store.
2) Most viewed
Also known as "Popular products", the "Most viewed" recommendation model uses a logic very similar to that of "Best sellers", but takes into account only the amount of views in a given period and not the actual sale of the products.
As in "Mais sold", in this case there is also the "What other customers are seeing" showcase. It also takes into account the most viewed products, but with a reduced space of time.

3) Launches
Novelty is an element that has always caught the attention of consumers, including in physical stores. So, having a showcase of "Launches" or "News", for sure, will bring good results for the performance of your virtual store.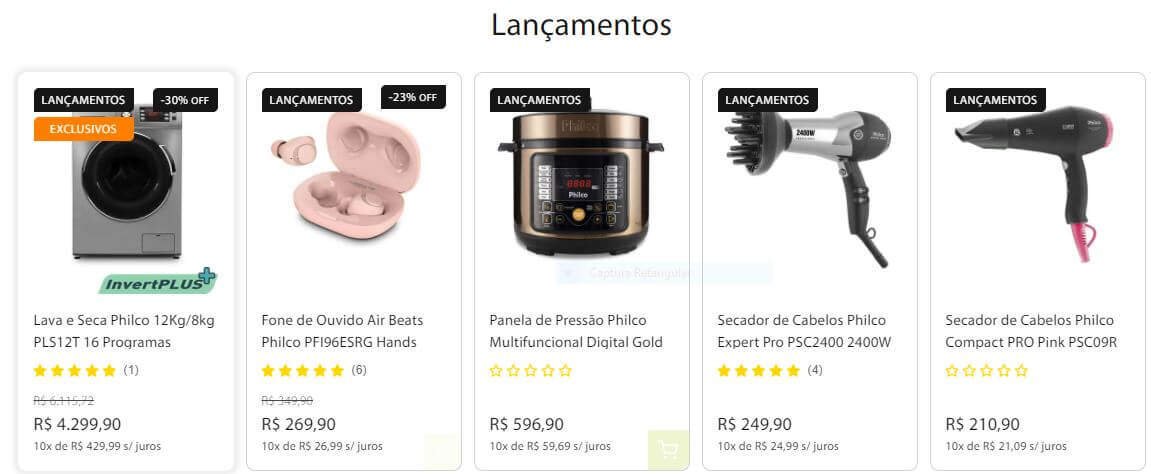 This type of recommendation model usually shows products that have just been registered in the system or that have had replacement stock.
4) Offers
Another thing that has always been successful among consumers is discounts e employment offers and, therefore, this is also one of the most used recommendation models.
In addition to being attractive to the customer, it is a great way to put an end to stopped products - which, many times, are even generating losses -, positively impacting the stock turnover of your business.
5) Recently viewed
Showing the items recently viewed by the consumer is a great sales strategy to refresh his memory and reawaken interest in products he had already considered buying but, for some reason, didn't make it to the buying decision.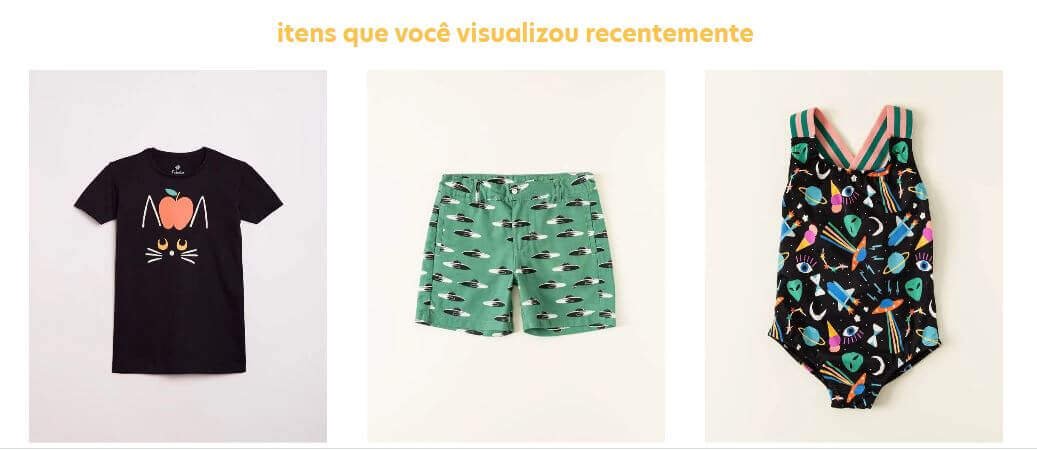 6) Often bought togethers
Another type of super effective recommendation is the "Often purchased together", especially when it appears on the pages of the carts. Because it encourages the married purchase, or cross-selling, increasing the value of average ticket.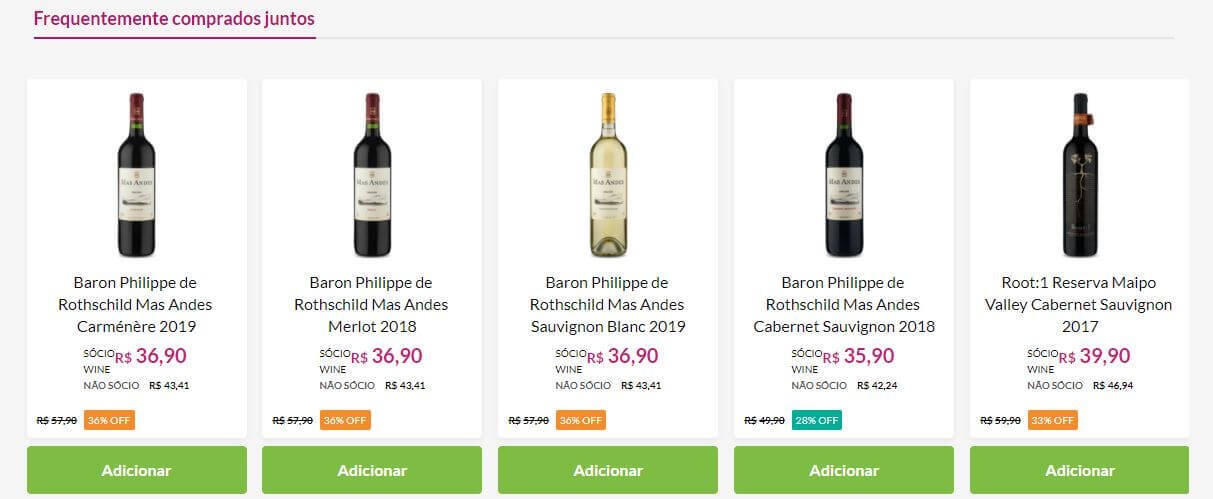 This recommendation template consists of showing a list of products that can be purchased along with the main product being viewed.
In order to fulfill the objective, the recommendation system must take into account the complete purchase history in the store, to offer products that in fact have already been purchased together by other consumers.
An important care in this type of window is not to offer products of the same category, because, instead of encouraging the combined purchase, it can end up confusing the customer and generating doubts about which product to choose.
A variation on this type of recommendation is "This matches with". It also encourages cross-buying, but it also takes into account the relationship of one product to another and not just the purchase history. For example: offering a belt to someone who is buying pants.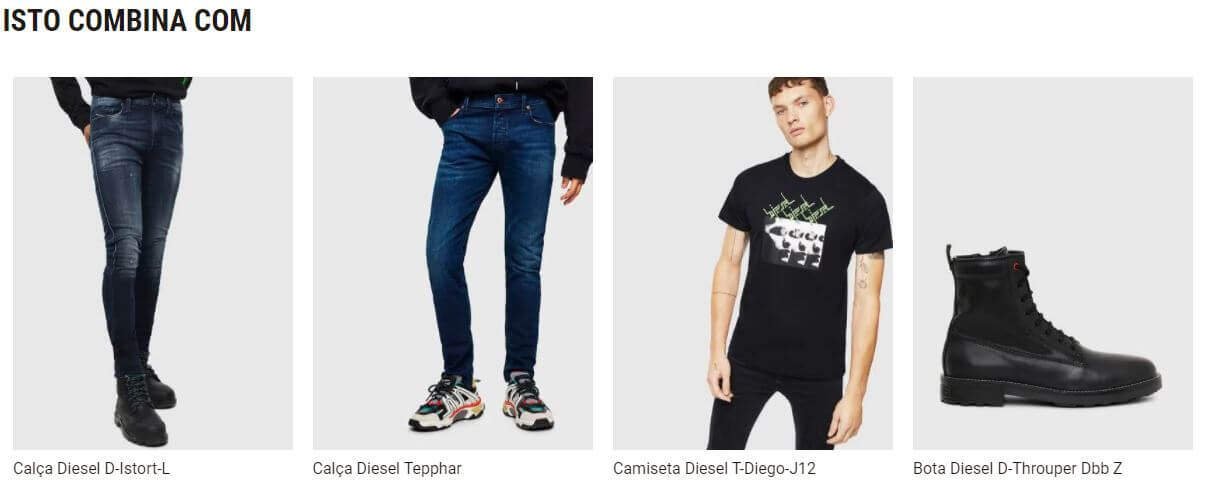 7) Similar products
The showcase of similar products is interesting for those consumers who are still at the beginning of purchase day and / or who do not know exactly what they want.
Imagine that a person needs a sandal, but hasn't stopped to think about which color or model to choose. So, she starts looking for that product and, as she clicks, for example, on black sandals and with a certain price range, other similar models and in the same price range. price can be presented in virtual showcase. Thus, the customer has more options to compare and decide.

This type of recommendation template takes a lot of consideration into categories and usually appears on the page of the product being viewed.
8) Recommended for you
Some recommendation models are quite custom for each consumer, this is the case of "Recommended for you".

It shows the products according to the profile of each customer, but for that, it is necessary for him to do some actions within the virtual store, such as clicks and search. Only then will the system understand the consumer's profile and be able to suggest the most relevant items.
Other recommendation models
In addition to the most popular recommendation models presented so far, there are other types of models that bet on social approval and that can also be quite interesting for companies. online sales strategies of your online store. Check it out below.
Who saw this product ended up buying
This type of recommendation takes into account the behavior of other similar consumers towards the product that is being viewed by the customer at that moment.
For example: some customers who see a red jacket usually buy the same model, but in black. Then, when another consumer with a similar profile sees the red jackets, that showcase will show the black jackets that were purchased by other consumers previously.
Who saw this product is also interested in
Like the previous model, this type of showcase also considers the behavior of other similar consumers. But, in this case, it identifies the products for which these consumers have shown some kind of interest, such as clicks, but not necessarily reaching the point of purchase.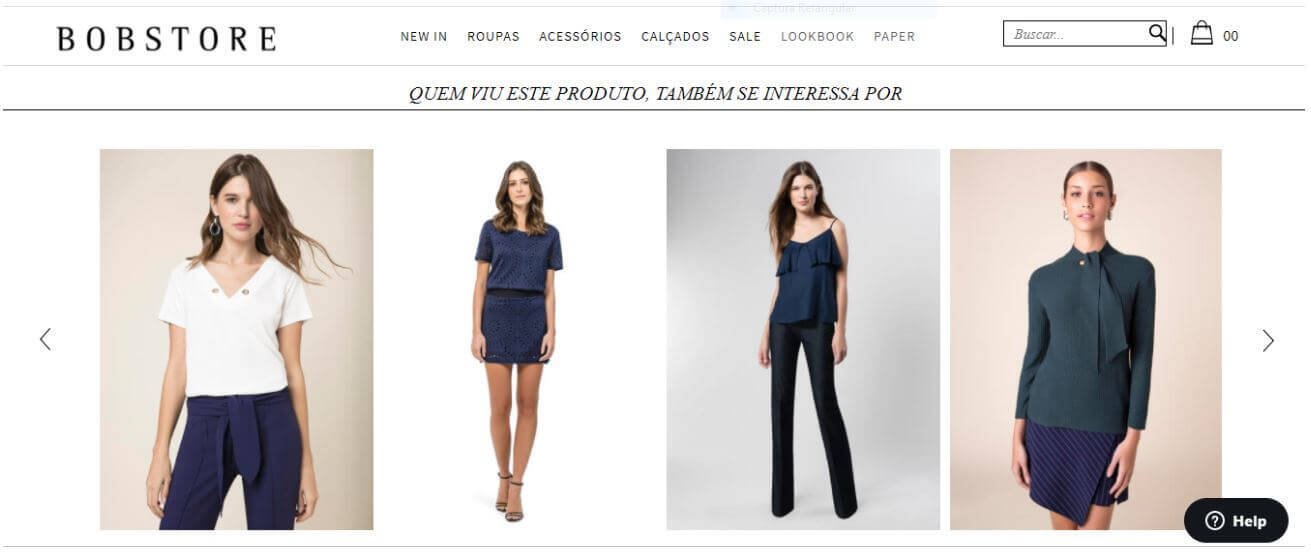 People who bought this item also bought
This type of showcase shows a composition of products purchased by customer profiles that can generate purchase interest in other profiles with similar behavior.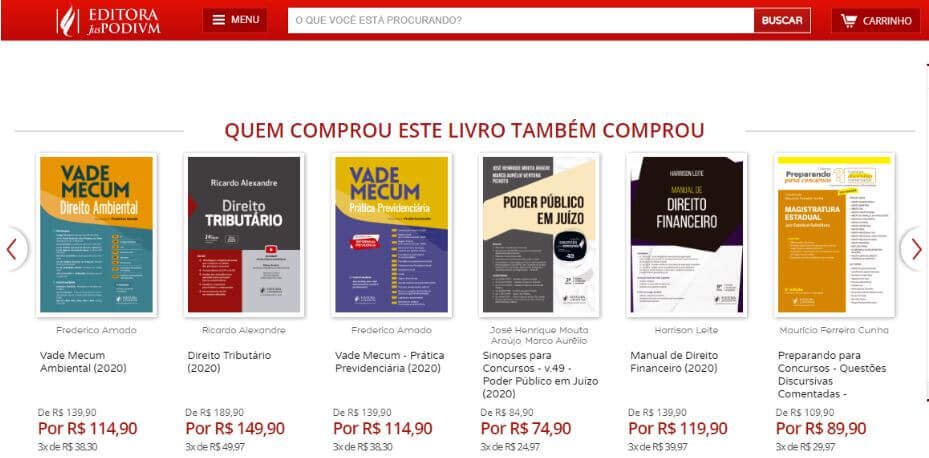 In some cases, it shows the percentage relative to the proportion of historical purchases of the product listed in the window in relation to the product that was initially being viewed by the customer.
Personalized recommendations
When the recommendation system uses freestanding showcasesbased on artificial intelligence (IA), it is possible that all the showcases are personalized, even the most generic ones, such as launchings and bestsellers.
This is because the AI ​​identifies which of these products have more to do with the consumption profile and interest of each consumer and automatically selects them in the windows while they are browsing the store.
Find out more in this text: Standalone virtual showcase: how to customize automatically.
Conclusion
As you've seen, there are many product recommendation templates that use sales strategies different and can be very useful in raising the shopping experience of your customers and improve the e-commerce conversion rate.
You can have these recommendation templates in your store using a custom-made system, with your own or outsourced team; a specialized system, with showcases already standardized and ready to be used; and you can even use a mixed method, in which the windows native to your store, made by the team itself or by the platform, coexist with the windows of the recommendation system hired.
The SmartHint recommendation system has all of these models and more, which can be activated in a simple way and require little time to implement.
Are more than 16 showcases autonomous, who use artificial intelligence to make personalized recommendations. And they can be used in conjunction with other native showcases of interest. In addition, it is possible to easily configure the position of each one within the store and change their name, leaving more with the face of the brand, such as the example of stoned shop.

Written by: Tania d'Arc