Social listening means social listening and is a way to follow what people say about your company on the internet and use that as a source of information. This way, you can generate insights and get direction on what can be created, optimized and changed in relation to what you offer to customers.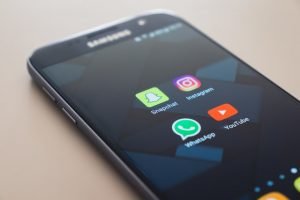 Listen to what the customer has to say about your business and take advantage of this information to generate insights into the direction your company should take. That's the dynamic behind what it is social listening.
Based on this concept, you are likely to agree that Your customer's opinion about your company is very important.
In fact, winning over customers is the biggest goal of organizations, so their opinion needs to be considered in all business decisions. From the type of product to the sales channel that will be used.
But, how much does your company listen to what the customer wants? This will be the subject of our article, which will address the paths your company can take to understand what consumers want through social listening.
What is social listening?
Social listening means social listening and it's a way to follow what people say about your company in Internet. The aim is to generate insights about the brand, your products and services.
In general, when doing social listening, your company uses the internet as a source of information. This helps you understand what they think about your business and get direction on what it might be. created, optimized and changed in relation to what you offer to customers.
Unlike regular social monitoring, social listening is not just about collecting data and indicators about the relationship between the brand and its customers. Nor in responding to interactions that are made.
In social listening, the goal is for the opinions collected by the company to work as a driver of change and initiatives that will change some area of ​​the organization, whether from a change in a position or the creation of a new service.
Furthermore, the tactic does not only focus on social media, but includes tracking Blogs, news portals, opinion-sharing platforms and much more.
It's as if you're listening behind the door to what's being said about your company and then you can use that information to fix what's wrong and create improvements, taking advantage of opportunities that arise.
It is worth noting that, when doing social listening, the company not only listens to what they say about it, but also about its competitors and the market in general — always looking to understand what customers' demands are and how to adapt to them.
How to do social listening?
To put social listening into practice you will need some tools and the construction of a simple process, which involves 6 steps. Check out!
1) Establish the research objectives
2) Define the social listening tools that will be used
3) Choose the keywords that will be monitored
4) Organize and prioritize the information collected
5) Define which changes will be carried out in the short term
6) Monitor the results
1) Establish the research objectives
Every business practice needs a target that will guide what should be done and how it should be done. It is the definition of this objective that will help you to tabulate the results so you can make decisions more efficiently.
In a social listening process, it is possible to define objectives, such as, for example: understanding the opinion of consumers about a product "x" marketed by your company.
This purpose can be defined from a internal observation about processes, services or products which showed negative indicators.
Consider that you manage a wine store and the sales started to fall. If you want to understand what is happening and what is the reason for this problem, one of the ways to do that is through social listening.
When you apply social listening, you gain insights into why your business experienced a sales drop.
You might find, for example, that your customers didn't like the latest wine selections or that the price is too high in relation to the benefits offered. On the other hand, it is possible to identify if the problem is in your online store.
While your competitors are offering better mobile commerce, allowing consumers to easily make purchases via smartphone, its service is precarious.
In short, the causes of a problem can vary widely and listening to what your customers have to say can help direct your strategy for the best solution.
2) Define the social listening tools that will be used
Everything gets easier when we learn to use the tech in our favor. Choose to adopt tools of social listening that go collect consumer opinions and testimonials and the market about your company, product or service.
Some examples of social listening tools are:
Hootsuite Insights

Sprout Social

Audiense

Brandwatch

NetBase

BuzzSumo

Keyhole

Mention

Google Trends
Hootsuite Insights
A Hootsuite Insights is one of the most popular social media monitoring tools on the market and can be used to support social listening from features like keyword monitoring.
Sprout Social
A Sprout Social works similarly to the first tool, being generally used for monitoring social networks, but with important features, such as keyword monitoring.
Audiense
A Audiense helps your company to discover the target audience, in addition to helping to analyze competitors, gather relevant insights for the business and much more.
Brandwatch
A Brandwatch collects data and information about the target audience and works with the monitoring of several platforms simultaneously to offer the best possible insights.
NetBase
NetBase é a very complete social listening tool, with features such as target audience definition, brand identity, features for crisis management and other features.
BuzzSumo
BuzzSumo analyzes content in more than 9 billion articles on the web, identifies top-performing materials, influencers, and supports building content strategies.
Keyhole
Keyhole lets you automatically track all your accounts and compare social media performance with your competitors.
Mention
Mention monitors mentions on the internet, captures public opinions and manages social media.
Google Trends
Google Trends is a free tool that helps you discover what are the main topics in the world, presents news, statistics and helps you find what your customer is looking for.
3) Choose the keywords that will be monitored
To apply social listening you will need monitor some keywords that involve your market and your company. With this, you will receive notifications whenever some terms are mentioned on the internet.
Tools like Google Trends, Google Alerts and others listed above may help you.
Define which keywords you want to monitor, record them in your social listening tool and keep track of notifications.
Among the terms you should monitor are:
your brand name;

name of the company's main products and services;

name of competitors;

terms related to the market in which you operate.
4) Organize and prioritize the information collected
With the information collected, it's time to evaluate what each one says about what you want to know. Prioritize what is most important and start studying how to use this information to your advantage.
5) Define which changes will be carried out in the short term
Define what your company will do now that it has access to important information.
You can identify, for example, that customers find the purchase process on your e-commerce complex or cannot find what they are looking for within the site. You can also find out which competing sites are being praised for telling customers exactly the products they are looking for.
This type of result can lead you to look for tools that allow the creation of recommendation windows within your e-commerce to present the top selling products, releases and even personalized recommendations for each user.
It is also possible to implement a smart search, which will understand the nuances of what the visitor is searching for, offering more efficient and personalized answers to the searches carried out in your e-commerce.
6) Monitor the results
After applying the necessary changes to meet the demands presented, it's time to monitor the results and restart the cycle research and implementation of initiatives that meet the needs of the market and consumers.
Remember to look for customer experience improvement with your company always.
Conclusion
Through social listening you can identify where you are going wrong and how to improve.
This includes creating new products or services, new sales channels, facilitating the buying process, and much more. That's why social listening can help you so much in directing your company's performance.
Count on technology using it as a support. For example, if you manage an e-commerce, you can use the SmartHint tools. our main focus is to improve shopping experience of the customer and increase the chances of him finding what he needs and completing the purchase.
With SmartHint, it is also possible to simply and intuitively monitor the behavior of users and the performance of each of our solutions within your virtual store. Discover our technology and understand how to use it to improve the e-commerce experience, retain customers and generate more sales.