Hotsite, or minisite, is a smaller site than the brand's official site, as it is created exclusively for a specific campaign or action, and has great conversion potential. It is used on several occasions, such as launches, events, commemorative dates and brand repositioning.
You ever heard of hotsite? It's a great strategy to punctual actions and conversions focused on funnel bottom, that is, aimed at customers who already know your brand.
It is often confused with a normal website and even with landing pages, but it has characteristics that differentiate it from the previous ones.
Learn more about the topic in the following topics:
What is a hotsite
The word "hotsite" comes from English and, in free translation, means "hot site", as it is generally aimed at bottom-of-the-funnel customers and with greater chances of conversion.
Also called a minisite, or microsite, it is a web page which differs from a conventional and institutional brand website, as it is focused on a specific and punctual action or campaign. Therefore, it is usually temporary and has expiration date.
Another feature of a hotsite is that it can consist of one page or several, depending on the objective. But it usually has a few pages, as it is focused on passing specific information about a particular subject or focused directly on conversion.
Learn EVERYTHING about hotsites in this exclusive and free material!
Differences between website, hotsite and landing page
Site
The website is the official address of a company in the online environment. There can and should be conversions in it, but that's not the only goal. On an institutional website, there is a lot of information, such as company history, success stories, policies and terms of operation. And in the case of an e-commerce, it can still be the virtual store, where the products are available for purchase.
hotsite
Technically, the hotsite is like a site, only smaller. That's why it's often called a minisite or microsite. But structurally they are different, because the hotsite is focused on a specific subject and often geared towards conversion. Also, as we said, it can be made up of more than one page, like the website, but it can also have just one.
One of the main goals of the hotsite is to provide an immersion for the user in a separate environment. In the case of virtual stores, it's like a special section and, making an analogy with physical stores, it looks like that aisle full of Easter eggs, which seeks to take a customer experience, instead of just selling the products directly.
In e-commerce, retailers often place calls to hotsites next to product categories. But this is something different from the categories, focused on a specific objective, which can be: stock turnover; launch of a new line or product; promote a brand etc.
Landing page
The landing page, in turn, has full focus on conversion, either top or bottom of end. It is very objective and usually presents an offer, such as selling a product or service. But it is also well related to lead generation, as it is widely used to capture information from customers or potential customers in exchange for discount coupons, informational materials etc.
Features that a hotsite must have
To make good use of the hotsites, it is important to pay attention to its characteristics. Discover the main ones below.
Be objective

Have a single function

Exist for a limited time

Can be focused on conversion

be visually attractive
Be objective
As we said, the hotsite is a hardware immersion in a specific subject, so, for it to have the desired effect, it is important that it is objective and punctual on the subject you want to address.
Have a single function
Another important point — and one that is closely related to the question of objectivity — is that hotsites should be focused on a single function. That is, if it was created to publicize a product or a line, that must be his only role.
Exist for a limited time
The hotsite is a different page from a common site and one of its main features is that it must exist for a limited time, thus activating the urgent mental trigger. This is what will catch the user's attention and make them interested and curious to access.
Can be focused on conversion
Not necessarily a hotsite should always be converting. It can be focused only on presenting something new, such as an event, curiosities about a topic, etc. But most are conversion-focused, as they have all the potential to do so, as they retain the user and their attention in a single space.
be visually attractive
For the hotsite to fulfill its objective with assertiveness, that is, to attract the user and keep him on that page, it must be visually attractive. Otherwise, people will have no interest in staying there.
That means using vibrant colors, videos and quality images etc.
Advantages of using the hotsites
Among the main advantages that the use of hotsites can bring are:
Visibility

Customization

Low cost

Criativity and innovation
Visibility
As the hotsites are a separate space from the conventional site, they help to highlight and give visibility to the topic addressed.
Customization
Another advantage of using hotsites is the possibility of customization. That is, you can create a fully themed "environment" for a specific date, such as the Black Friday, Christmas or Easter. Or even for a product, line or brand that you want to boost in your e-commerce. Something that would not be so feasible to do on the official website.
Low cost
The low cost of this tool is one of the main advantages, as it helps to highlight elements without requiring a high investment for this, as is the case with paid ads.
As the hotsites can be created on the official website itself or on a subdomain of it, the costs will only be related to the labor to create them (which can be a professional from the team itself) or to the payment of some solution that makes the creation of the hotsites for a fixed price.
Criativity and innovation
An important advantage in the use of hotsites is the possibility of using a lot of creativity and presenting information in an innovative and even different way from what is done on the official website. After all, the idea is to catch the attention of users.
This is possible because, as we have already said, it is a separate page — which could not be done on the site, as it would run the risk of looking like a Frankenstein.
Why use hotsites in e-commerce?
Perhaps you are still wondering why someone decides to create a hotsite when they already have a website of their own. And the answer involves many important elements. Some of them are the novelty factor and the sense of urgency which causes in customers, since it has an expiration date.
Furthermore, he bets on strategies different from those of an official and conventional website. The official website gathers a lot of institutional and permanent information. And, despite this being important, this amount of information often competes with each other for the user's attention, who may be browsing for minutes or hours on several, many pages.
So when the goal is deal exclusively with one subject, the hotsite is the best option, as it allows actions aimed at specific and segmented audiences.
In addition, as it consists of only one page — or a few others — and has a deadline to finish, it is more affordable than messing with the site, which contains more internal pages and requires constant updates.
The ability to customization for each situation is also another important factor, since layout, design, content and other elements can be prepared differently for each event or situation.
8 moments to use a hotsite
There are several occasions when a hotsite can be useful for strategy of your businessAs disclose something, catch the attention of people and often lead to conversion. We list some situations in which the hotsite is widely used by brands:
1) Product and service launches
2) Promotions
3) Brand repositioning
4) Commemorative dates
5) Share valuable content
6) Brand events
7) National and international events
8) Crisis Management
1) Product and service launches
Hotsites can be a great option to publicize the launch of a new product, service or a new line. You can create a call for it within your own website or even advertise it in paid ads and email marketing and direct consumers to that page.
2) Promotions
The dissemination of promotions can also be greatly favored by hotsites, after all it is possible to gather specific products related to a theme on this page. This makes it easier for the consumer to be able to view offers of the same type in the same place.
Here is an example of a hotsite with products on sale on Black Friday:
3) Brand repositioning
Hotsites can also be used in situations where the brand is repositioning itself in the market or changing its visual identity, for example. In this case, the space is used to present the changes and explain the reasons for them.
4) Commemorative dates
The commemorative dates are the main moments in which a hotsite can be used, taking the consumer to that thematic immersion and involving him in a favorable situation for the purchase.
As is the example of the Natal hotsite below:
Want to stay on top of ALL important dates for e-commerce? Commemorative dates, holidays, events… check out our Ecommerce Calendar 2022 free!
5) Share valuable content
Hotsites can also be used to pass a valuable content for users and consumers, bringing knowledge and information about a product, brand or other topic that is related to your company and that is of interest to your public.
6) Brand events
Another time when hotsites can be very useful is in publicizing events promoted by your company. You can take advantage of this space to gather all the information about this event, with videos and images, and even add a registration form to it.
7) National and international events
You can also use the hotsites to approach national or international events that are related to your product, such as the World Cup.
In this case, it is possible to follow the value content line, informing dates, times, curiosities and still take the opportunity to sell products related to this topic — if you have a store that sells sporting goods, for example.
8) Crisis Management
The hotsite can also be a good way to manage a crisis. For example, if your store had a problem with a certain product line that came with a defect, you can create an exclusive hotsite to treat and serve customers who have purchased these items and need help.
How and where to create hotsites
The creation of hotsites can be done by a developer. This professional can create a subdomain for the hotsite or choose other paths. In this case the work will be more manual and will take more time.
But another option is to use tools that already have a standard hotsite model, which facilitates and speeds up the process much more and allows lay people to create them too.
There are many options on the market, but for those who have e-commerce, it is best to choose a solution specialized in this niche. THE SmartHint, for example, specializes in technologies for virtual stores and offers unlimited hotsite creation in all its plans, at no extra cost. Discover this and other resources!
What to insert on hotsites
As already mentioned, hotsites allow the use of creativity and innovation, so you can insert different elements on this page. But when it comes mainly to e-commerce hotsites, the most common are product promotion sites. These types of hotsites usually have:
title;

products;

filters.
Conclusion
Throughout this text, you've seen what a hotsite is, its features, why to use it and when to use it. Now you know the importance of this strategy and how it can be useful for your actions and for your business.
In no way should the hotsite replace the institutional site. On the contrary, the two are different and should be used in different situations, in a complementary way, thus enriching the business as a whole.
With SmartHint, you can create as many hotsites as you want in a practical and intuitive way. Discover our technology!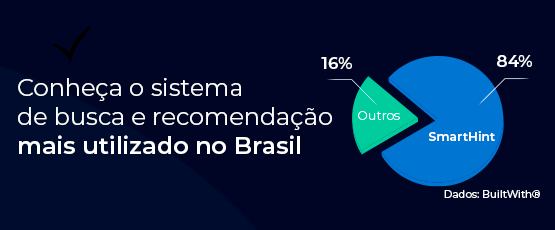 Written by: Tania d'Arc