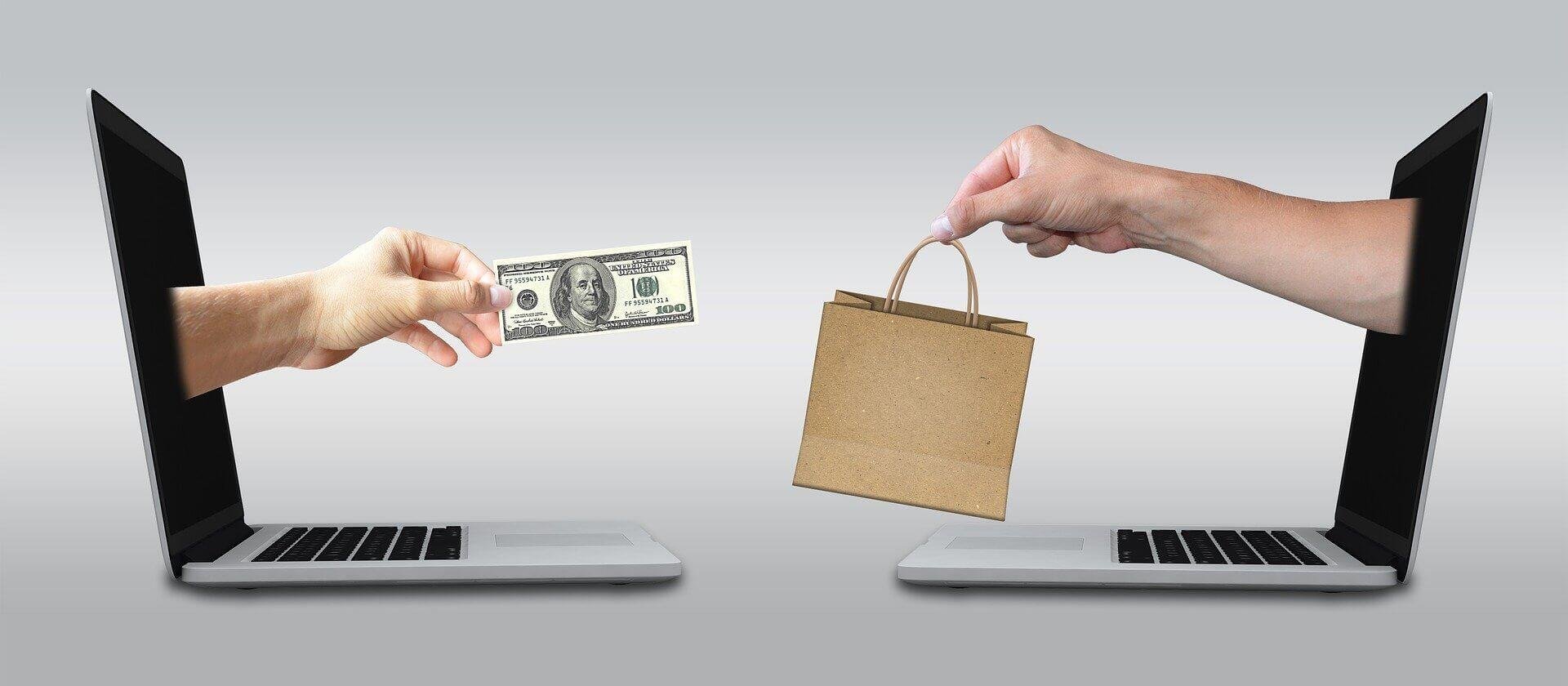 Have you ever stopped to think about what the future of e-commerce?
Over the years, the online commerce has grown rapidly and transformed the retail. This was further enhanced after the pandemic of the new coronavirus, which forced the population to stay at home, online shopping were the best option.
But, with so many new technologies and advances in the industry, e-commerce itself has undergone major transformations. And, for sure, this is just the beginning.
Here we list some of the trends for the coming years. Some are already part of our daily lives, but they will become stronger. Others are almost on the verge of becoming a reality, and there are those that will probably need some time to settle down - but it is good to get ready.
So, let's see what the future of e-commerce has in store?
1) Revenue of $ 3,4 trillion in 2025
9) Sustainability and social responsibility
10) Voice search and voice commerce
1. Revenue of US$3,4 trillion in 2025
To talk about the future of e-commerce, nothing better than starting with data and statistics, so let's go to them.
According to the Italian consultancy finaria and dissemination of Forbes, global e-commerce retail sales will reach more than 2,7 trillion dollars in 2021, and should reach 3,4 trillion dollars in 2025. These figures express once again that the future of e-commerce is stable, with no signs of falling.
With this growth, e-commerce sales are gaining more and more space in the retail market. If before the pandemic online sales represented only 10% of global retail, it is estimated that in 2021 they will compose 17,5% of all global sales.
And the chances of growth are even greater if we think about the quantity and speed of technological advancements and digital transformation of society.
Physical establishments must take this into account and put together a structure to bring their businesses offline to an online platform. If they do not have an online presence, they will lose many customers, who are looking for an easy, fast and convenient purchase, from the comfort of home.
2. Delivery drones
Os delivery drones they will surely be part of the future of e-commerce. And, it seems, a not-so-distant future.
Many companies, such as food, are already conducting tests with drone deliveries. THE The Amazon, an e-commerce giant, has been developing its own project for delivery drones since 2013. They thought it would start operating in some cities at the end of 2019, but, due to internal problems, the project is still in progress.
In the video below, you can get an idea of ​​how it will work:
Delivery drones are capable of handling and automate shipping in different volumes, all without human intervention.
The advantages of automated shipping for e-commerce are many. Check out some:
speed in delivery time;

reduction of freight costs;

accident reduction;

decrease in human error;

reduction of CO2 emissions;

customer satisfaction.
At the moment, drones are the most talked about option of automated freight vehicles. But the autonomous cars, who drive alone, also make up the list of automated freight vehicles that are expected to become popular in the future. The pizzeria chain Domino's, for example, has already started making deliveries that way in Houston, USA.
3. Omnichannel experience
Offer a omnichannel experience, or multichannel, for the customer is increasingly necessary and this will certainly be a common practice in the future of e-commerce.
People are consuming more and more online, as the statistics show, but this will not end physical retail, as it is not just preference, but convenience. The consumer does the action that seems easiest and most practical at that moment.
If he is walking down the street, passes a store, sees a jacket and is interested, he may want to go in and buy it. But if he has an appointment then, he may not want to take the jacket at that time and choose to have another day at his house.
Or, the opposite: you may prefer to search for jackets on the internet, buy online and then pick up directly at the physical store, reducing waiting time and saving on shipping.
Hence, physical and digital retail must be connected, ensuring an excellent consumer experience, regardless of the choice you make.
Integration between new sales and communication channels
But, to guarantee a true omnichannel experience, it is not enough to just connect offline and online. It is necessary to integrate and offer same experience in all sales and communication channels of the company and give the option for the customer to consume as and where they prefer.
O social commerce, or social commerce, is increasingly high and should be considered in an omnichannel strategy. Social media has broadened its scope of activity and has considerably improved sales capacity. Even a novice or inexperienced person can buy products quickly and conveniently on any social media platform.
Social media channels, such as WhatsApp, Twitter, Pinterest, Instagram, Facebook and even YouTube, have developed purchase buttons and several other sales features to facilitate transactions.
There are even tools, such as Omnichat, specialized in facilitating shopping via chat and integrating all these channels. Whether by WhatsApp, Facebook Messenger, SMS or website chat.
Another channel on the rise is buying through SmarTVs: via QR Code, which leads to the purchase page; or through voice commerce, with voice assistants.
But, regardless of which communication and sales channels are most used in the future, one thing is certain: everyone will be connected, ensuring an omnichannel experience for consumers.
4. Various payment options
Another strong trend in e-commerce is to give several payment options for the consumer, mainly quick payments, making the checkout process easier and more agile.
A virtual store that does not offer this diversity on its website can reduce sales and even lose customers. Because people who use Paypal can give priority to stores that use it, while there are those more inclined to use Google Pay or Samsung Pay, who would definitely like to see such options available in their store.
In addition, with the launch of the PIX and the advances in cryptocurrencies, payment methods are broadening. If today it is essential to provide several payment options, in the future this will be almost an order to remain competitive.
5. M-commerce on the rise
O m-commerce, or mobile commerce, already represents more than 70% of the online retail and, for sure, it will continue to grow in the coming years. According to a survey conducted in August 2020 by Panorama Mobile Time and Opinion Box, 91% of Brazilians who own a smartphone have already purchased online through the device.
That number before was 85%. The growth took place in just six months, during the social isolation caused by the Covid-19 pandemic.
The study also found that 34% of respondents are satisfied with the shopping experience on mobile and 56% are very satisfied. Given these data, it is not difficult to imagine that m-commerce only tends to grow, is it not?
6. Personalization of the experience
A experience customization it will certainly be an increasingly strong requirement in the future of e-commerce in several aspects, as consumers are more and more valuing a differentiated and individualized service. This can be done in several ways, check out a few.
Relationship
Treating the customer by name in an email, an SMS or WhatsApp message makes all the difference and takes away the image of impersonal, automatic and mass communication - even if it is.
Shopping experience
The customization of shopping experience it is also a phenomenon that only grows and tends to gain more space over the years.
One of Amazon's initiatives to personalize the consumer experience is "Programe e Poupe", with which the customer can schedule recurring purchases and define the frequency and / or date of receipt. In this way, the company gets to know the profile of the consumer better and can even suggest other products in a personalized way.
This is a new initiative, but personalization through a product recommendation system has been a registered trademark of Amazon since 1999. Check out the video below to see how it all started:
Today, most virtual stores have a recommendation system, which suggests the purchase of similar and more relevant products for each consumer in smart shop windows. And in some cases, in freestanding showcaseswhen they make use of artificial intelligence (AI).
The tendency is that the use of AI in this segment grows a lot, because with it it is possible to identify the profile of each user in an assertive way and make recommendations even more personalized and quick.
With the use of artificial intelligence it is possible to customize even the search results, through the behavioral search present in a system of smart search.
7. Visual stimuli
Our society is in an extremely visual phase and, with technological advances, visual stimuli will make even more difference in purchasing decision making in the future.
Images and videos
The images and videos used on product pages, in advertisements and on social networks will need to be even more thought-provoking, with high quality and when possible in 360 °.
Virtual reality
A virtual reality (VR) has opened a new era in the e-commerce experience and will change the direction of e-commerce. The use of virtual reality devices will allow people to take a closer look at the items of interest.
Looking at a product from various angles through an RV headset - indoors or anywhere else - is a power of this technology and, without a doubt, it is much more impressive and realistic than viewing two-dimensional images online.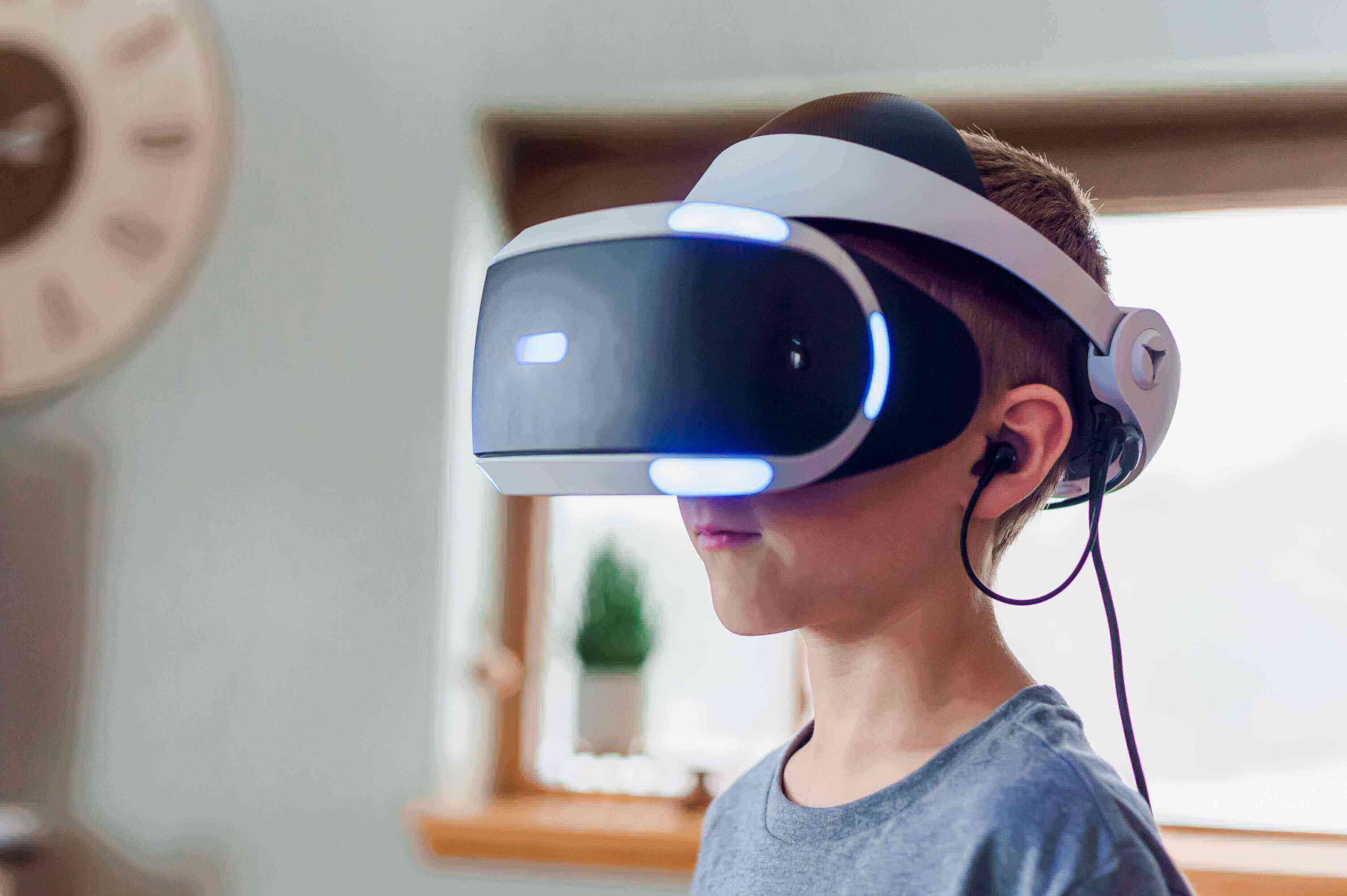 Online Visual Merchandising
O online visual merchandising will gain strength in the coming years. It is a strategy that seeks to take the visual identity of the brand into the virtual store, enriching the shopping experience and the contact of the brand with the customer.
Everything within the site should be used to tell a story, generate a pleasant experience and guide the shopping journey.
Search by image
A image search, which is already a reality in search engines and in e-commerce giants such as Amazon and eBay, will also be present in virtual stores. This will facilitate and speed up the search for specific products, increasing the shopping experience.
8. Automated service
Automated attendance systems, such as chatbots, are already widely used, but will be even more present in e-commerce in the future. With the implementation of certain keywords and even with the use of artificial intelligence, the machines identify what the customer needs and interact with him quickly and assertively.
Adding chatbots to your e-commerce store website will change the customer service landscape exponentially. With them, you can:
reach more people;

give answers on the spot;

have 24-hour service;

save time and resources;

generate great customer satisfaction;

reduce human failures.
9. Sustainability and social responsibility
With each passing day, consumers care and value more companies that value the sustainable consumption e have social responsability.
That is why many companies are betting on the conscious use of natural resources and the reduction of some materials, mainly plastic. They also invest in sustainable actions, such as planting trees.
Support for social causes, with donations to NGOs, for example, is also a growing trend. O Poland it is an initiative aimed at this purpose. It connects companies to social projects and allows the consumer to choose an action for which a percentage of the payment will be allocated. Many companies have already used the service and obtained a higher retention and conversion rate, proving that the consumer approves of this type of conduct.
10. Voice search and voice commerce
As voice technologies they are developing very fast, they are already part of the daily life of e-commerce and will be increasingly present in the online shopping of the future.
In the United States, the voice commerce, or voice shopping, is the fastest growing sales channel. There it is possible to shop using voice assistants, such as Alexa, from Amazon, and soon it will be a reality in our country.
And, both abroad and here, it is also very common for consumers to enter search engines, such as Google and Bing, and search for products using the voice search.
According to a research done by Ilumeo, 48% of respondents use voice assistants at least once a week and 87% mainly use voice search. In addition, 84% find it easier to use their voice than having to type and 70% see more value brands that use this technology.
In Brazil, many online stores have understood the importance of this feature and are already using voice search on their websites.
Conclusion
Persistent technological and infrastructure advances indicate that the future of e-commerce will be even more vibrant and scalable. To face the challenges of changes in e-commerce, it is necessary to update and prepare. But, using the trends presented here, you are sure to be on the right path to success!
Want to prepare your e-commerce for the future? SmartHint can help you! We have the largest search and recommendation system for e-commerce, which uses artificial intelligence to elevate the experience, optimize processes and thus increase the sales conversion rate and customer loyalty. Meet our technology!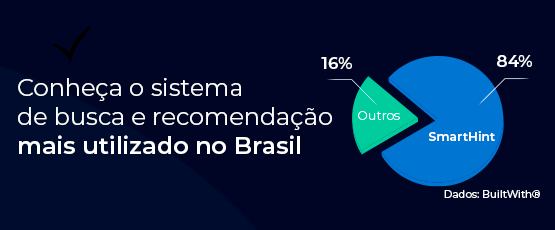 Updated by: Tania d'Arc